Beloved Soviet singer dies from cancer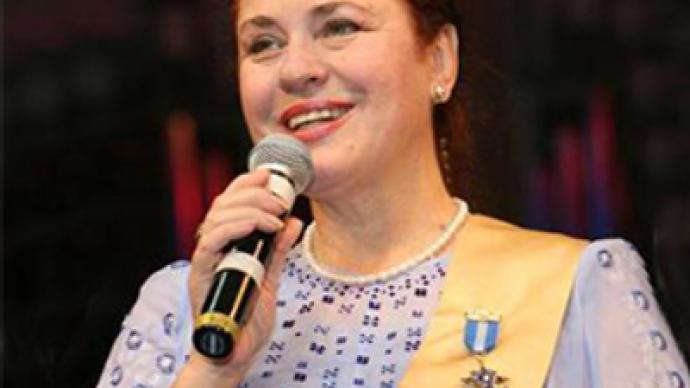 A legend of the Soviet stage, Valentina Tolkunova, has died at the age of 63 from cancer.
The singer passed away on March 22 in a hospital. She had fallen very ill lately, but until the very end she continued singing – because she "could not do otherwise".
For the past several years little was heard about Tolkunova, she led a secluded life and reluctantly contacted the press. During the Soviet period, however, practically no concert passed without her gentle voice and sincere manner.
Valentina Tolkunova started singing in a children's ensemble at the age of 10. She then graduated from the Gnesins Academy of Music, and Soviet fame and glory came to her in 1972 after performing the song written by composer Vladimir Shainsky "Ah, Natasha".
"We are all inspired by our country, our Russia which gives so much to us," Valentina Tolkunova used to say. With her voice, new depths of old romances, ballades, and folk songs opened up for the listeners.
She visited a number of foreign states on concert tours, an uncommon habit for Soviet performers. Finland, Japan, India, Germany, Luxembourg, the US, Canada, Greece, Australia, Vietnam, Singapore, Israel – audiences of the world could not but be charmed with her voice.
The most famous of her songs were "Nosiki-kurnosiki"; "Talk to me mother"; and "I can not do otherwise".
And in these words "I can not do otherwise" which are known by heart by every second inhabitant of the former Soviet Union, Valentina Tolkunova would give the audiences all she lived for – love, tenderness and frankness.
You can share this story on social media: