Beheading crime sows panic in small Russian town
Published time: 4 Aug, 2011 11:56
Edited time: 4 Aug, 2011 18:51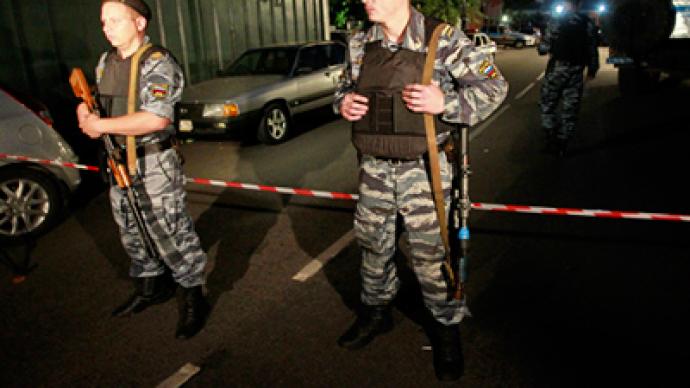 Police in a small Russian town are hunting the killers of a woman who decapitated their victim and then put her head on display in the window opening of a half-finished building.
­The woman's remains were found on August 3 in a derelict house.

Residents of Noyabrsk in Yamalo-Nenets Autonomous district in the Northern Urals woke to the news that their sleepy town had been the scene of the beheading horror whose perpetrators, not content with severing a head, went on to use it to terrify passers-by. 

The victim has been identified as a newcomer to the town.
In a bizarre twist, the killer wrote, with what is believed to be the blood of his victim, a message, "deat to rusins" – presumably an illiterate attempt to write "death to Russians."
The mayor of Noyabrsk appealed to town-dwellers in a newspaper article to stop panicking and be vigilant, report anything unusual to the authorities and keep children at home after 23:00.

The district governor personally visited the crime scene and promised to follow the investigation closely.

A generous reward has been offered for any information which might help the Investigative Committee of Russia to solve the crime and bring the killers to justice.