Attack on police post in South Ossetia is investigated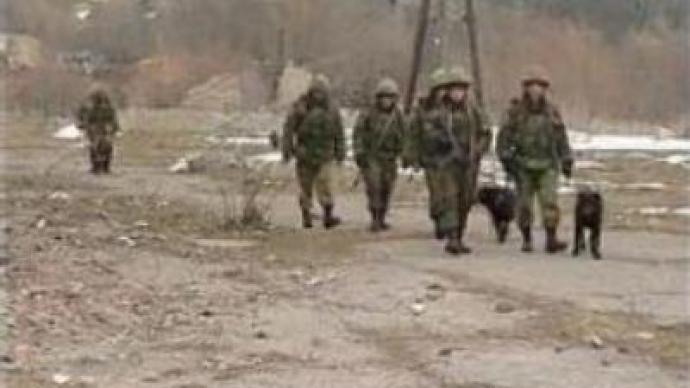 Three police officers have been wounded in a gun battle in the Georgian breakaway region of South Ossetia. A joint monitoring group of peacekeepers is currently investigating the incident.
According to the South Ossetian side, a group of Georgians opened fire on police posts on the outskirts of the capital Tskinvali early on Sunday. South Ossetian officials say the assailants used grenade launchers and mortars during the attack.During the assault 3 officers were wounded – one of them seriously.
"The policemen have been wounded in the chest and the abdomen. One of them has an injured hip-bone. His lower and upper limbs are also badly injured. The patients are in pain and are in a state of shock. Their blood pressure is low,"
says Aivar Bestaev, a local surgeon.The incident has already been labelled 'sabotage' by Georgia which is seeking to re-establish control over the breakaway province. Georgian authorities have denied any involvement in the attack, saying the incident was the result of an internal conflict in South Ossetia.A monitoring group made up of Russian, Georgian, and South Ossetian peacekeepers is currently investigating the incident. They report the attackers came from Georgian territory.
"It was confirmed unequivocally by monitoring from observers from the three-sided Commission of the OSCE who noticed the group coming from territory controlled by Georgia and returning to this area. Members of this group were armed with special arms. These facts suggest that these people were not just people who happened to cross the border of South Ossetia – they were trying to provoke,"
claims Marat Kulakhmetov, Commander of the mixed peacekeeping force.The President of the breakaway republic, Eduard Kokoity, says retaliatory measures will be tough and ruthless if such attacks against South Ossetia continue.Despite a 1992 ceasefire and further peace efforts, the Georgian-Ossetian conflict remains unresolved and large part of the region is not under direct control of the central government in Tblisi.
You can share this story on social media: