At least 12 dead as two blasts rock Lebanon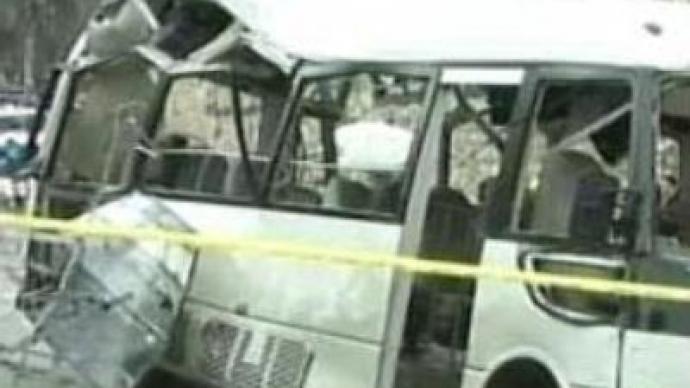 At least 12 people have been killed and around 20 injured in two explosions in the Lebanese town of Ein Alaq, which is just a few kilometres northeast of the capital, Beirut.
The blasts occurred just after 9 a.m. local time.The explosions reportedly targeted two buses as they travelled on a highway near the town.As the first went off, people rushed to the scene. However they were caught by a second blast on a bus travelling behind it.It's thought suicide bombers may have been responsible.The blasts come at a time of increased sectarian tensions in Lebanon, and one day before the second anniversary of the murder of former Prime Minister Rafik Hariri.
You can share this story on social media: