Astronauts' spacewalk shortened by Hurricane Dean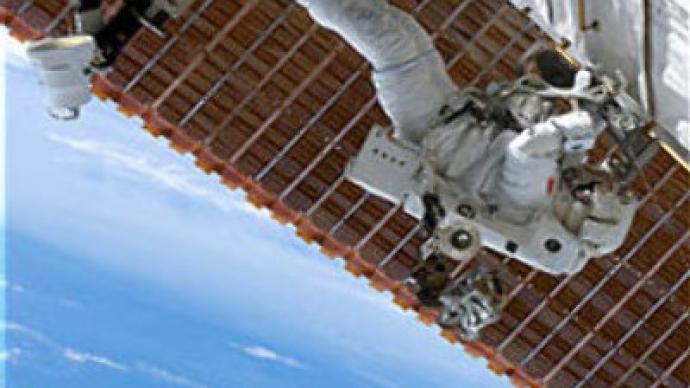 U.S.astronauts Dave Williams and Clay Anderson have successfully completed the final spacewalk before returning to Earth. The two conducted external science experiments and installed a shuttle inspection boom and an external antenna system.
The spacewalk was the fourth during Endeavour's flight and was shortened by two hours because of the approaching Hurricane Dean.
The shuttle docked with the International Space Station more than a week ago.
You can share this story on social media: