Amnesty International sums up worldwide human rights record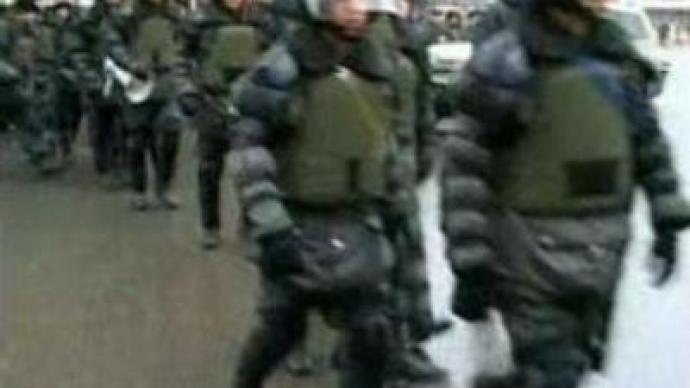 An international human rights organisation Amnesty International has released its annual assessment of human rights all over the world. As for Russia, the report mentions insufficient freedom of press, racism and xenophobia.
Millions around the world are exposed to human rights violations and live in fear. 34 days of war in Lebanon in the summer last year killed more than 1,000 people and fear drove more than 25,000 away from their homes. In Darfur, it is fear of death, rape and looting that turned 2.5 MLN people into refugees. No one is safe in Iraq, where 4 MLN people are now displaced due to the violence. In Zimbabwe, the government refuses to accept international criticism and any descent is suppressed. The 2007 Amnesty International report concludes, worldwide governments, including the superpowers, deliberately use fear to erode human rights.As for Russia, Amnesty says public dissent has been violently suppressed. Racist and homophobic attacks continue, and use of torture in prisons, enforced disappearances and abductions in the northern Caucasus, especially in Chechnya, remain.
"We have to question the strength of Russian authorities' commitment to human rights. We have appealed to the government only to uphold their constitution, it is not an Amnesty International invention, these are the laws outlined in the Russian Constitution,"
commented Kate Gilmore, Amnesty International deputy general secretary. The reports put particular emphasis on freedom of the press in Russia. The murder of Anna Politkovskaya in October last year, resonated around the world. With more than 200 journalists killed in Russia since 2000, it comes third on the list of the most dangerous places to be a journalist.Nikolay Svanidze, a journalist working for the Rossiya TV channel, agrees that there is much to be done in Russia as far as freedom of speech is concerned.
"It is not hard to access to information in Russia. There are plenty of foreign news networks operating here. But I still cannot say that freedom of speech is prospering in Russia, according to the Western standards,"
he believes. On a more positive note, the report acknowledged people all over the word are working hard to stand up against human rights violations – even in the most difficult of circumstances.
You can share this story on social media: