Americans protest against Iraq War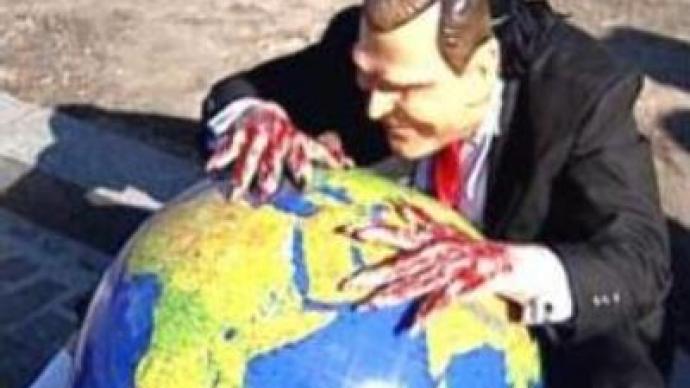 Thousands of people have been rallying in the U.S capital to protest against the Iraq War. The demonstrators have called for an end to the war and spoke out against the deployment of additional troops in the country.
United for Peace and Justice, the anti-war coalition that organised the rally, says the demonstrators came to Washington from as far away as Chicago, Michigan and New York. Similar demonstrations took place in Los Angeles, Seattle and San Francisco, but on a smaller scale.The anti-war demonstrators were joined by a number of celebrities lashing out at the Bush administration at a rally before the march.
'We are here and we're going to be in local districts and we're going to push this until this resolution is binding, the money stops, and the troops come home,'
Hollywood actor Sean Penn declared.Amongst the celebrity heavyweights was actress Jane Fonda who made her first appearance at an anti-war rally since the Vietnam War.
'I haven't spoken at an anti-war rally in 34 years, because I have been afraid that because of the lies that continue to be spread about me and that war would be used to hurt this new anti-war movement. But silence is no longer an option,'
the actress stated. The organisers of the rally say that nearly 300 busloads of protesters travelled to Washington from more than 30 states to voice their opposition to the war.The protests come at an especially difficult time for the Bush administration.The latest polls show diminishing public support for President Bush's Iraq policy and for the war, with 3 out of 5 Americans disapproving of Mr. Bush's plan to send additional 21,500 troops to Iraq.The rally organisers say that about 1,000 of the demonstrators will remain in Washington.Starting next week, they plan to co-ordinate an effort to lobby members of Congress to pressure them to end the war and support resolutions against the troop surge in Iraq.
You can share this story on social media: