African leaders and International Contact Group to discuss Somalia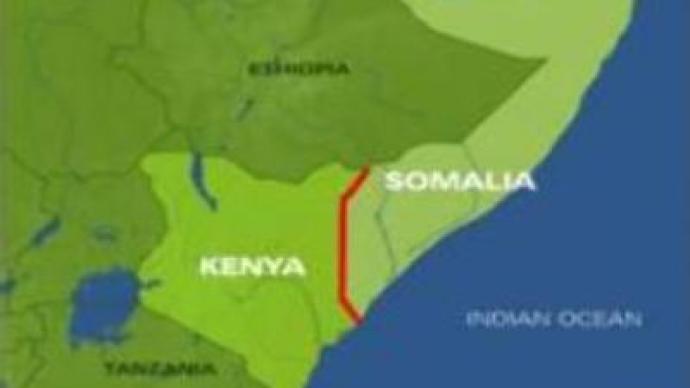 The Ugandan president Yoweri Museveni will meet Ethiopian officials to discuss the possibility of a peacekeeping force being deployed in Somalia. The International Contact Group on Somalia in Brussels is also due to hold talks later.
Meanwhile, Kenya has deployed more troops along its border with Somalia. It came after Ethiopian warplanes had mistakenly attacked a border post there as they tried to prevent Islamist fighters fleeing.Somali Prime Minister Ali Mohamed Gedi said a number of suspected fighters were being questioned after their arrests near the Kenyan border.
"Some of those who were defeated are still hiding on the border between Kenya and Somalia, but as you heard we captured some of them, [all of the captured are] foreigners, and we are still chasing others,"
stressed Mr Gedi.He added that Ethiopian troops could stay in Somalia for months until the situation is calm, but Ethiopia said it might withdraw its troops within weeks.
"From our side, since we have accomplished our main mission, our main focus now will be to get our military force back home to Ethiopia and have them participate in the battle against poverty in our country. But while I say this, we also have the task of controlling the remaining extremist forces which are scattered here and there around Somalia. After completing these final tasks – it is our unchangeable stand that we should get our forces back home in a few weeks time,"
pointed out Meles Zenawi, Ethiopian Prime Minister.The Somali government also called for an African peacekeeping mission to be deployed as soon as possible and ordered a countrywide disarmament.Meanwhile, thousands of residents in the port town of Kismayu in the South of Somalia appeared on the streets on Tuesday to cheer the government's recapture of the town. However, the Islamists vowed to "rise from the ashes". Analysts warned that Islamic fighters in Somalia may launch an Iraqi-style insurgency.
You can share this story on social media: