Aeroflot fears website downed by hackers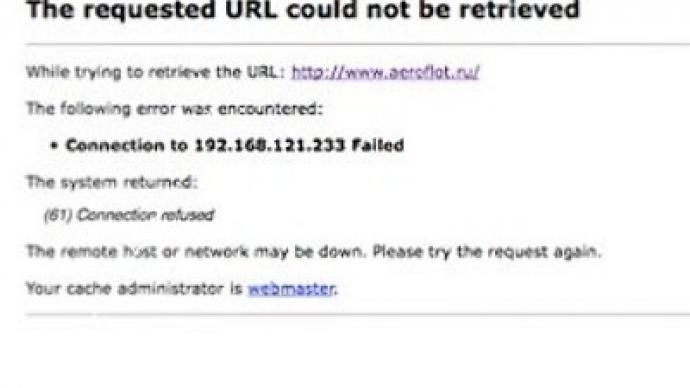 The website of Russia's leading airline Aeroflot is down. Moreover, its IP address no longer exists, suggesting that it was attacked via a DNS Cache Poisoning technique.
The possibility of such an attack was first revealed by IT expert Dan Kaminsky at the company IOActive in 2008. He warned that hackers could intercept the communication between an Internet user and a DNS server – basically a big 'telephone book' of websites – to redirect the user to a phony site in order to make him or her submit their personal data.
The danger of such a fraudulent act is that it is very hard to detect, because the criminals 'steal' the real IP address of the website.
However, since the Aeroflot website is merely unavailable, IT specialists believe it was more an act of hooliganism rather than an attempt to steal the personal data of visiting users.
Another theory is that it is due to an internal error by Aeroflot IT service.
The company has refrained from commenting on the issue.
Update: as of 18:00 Moscow time, the Aeroflot website is back online.
You can share this story on social media: