Quartet of waterspouts descend on Thai island paradise (PHOTOS, VIDEOS)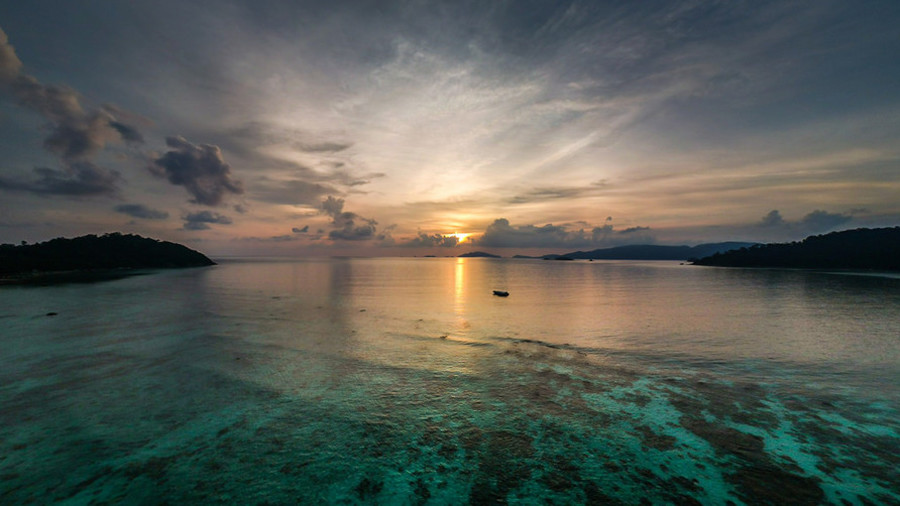 Residents and holidaymakers were left mouth agape as not one but four waterspouts descended on the resort island of Koh Lipe in an extremely rare occurrence.
The once-in-a-lifetime weather event took place just before noon Sunday November 25 on the Andaman Sea islands, in Southwestern Thailand.
A trio of twisters can be seen threatening menacingly offshore, almost laying siege to the beaches, when suddenly a fourth sea spout stretches down from the heavens near Sun Rise Beach.
The gang of tornadoes hung around for between 10 and 15 minutes before they were obliterated by heavy rains. Weather Forecast Bureau spokesman Surapong Sarapa said waterspouts were common in the Andaman Sea during the rainy season but hardly ever in such big groups, reports the Straits Times.
The event was almost worthy of 'double rainbow' status, though the eyewitness who filmed the four tornadoes was somewhat less emotive.
Think your friends would be interested? Share this story!