'Fit in or f*** off': Australian on racist rant against Sikh goes viral (VIDEO)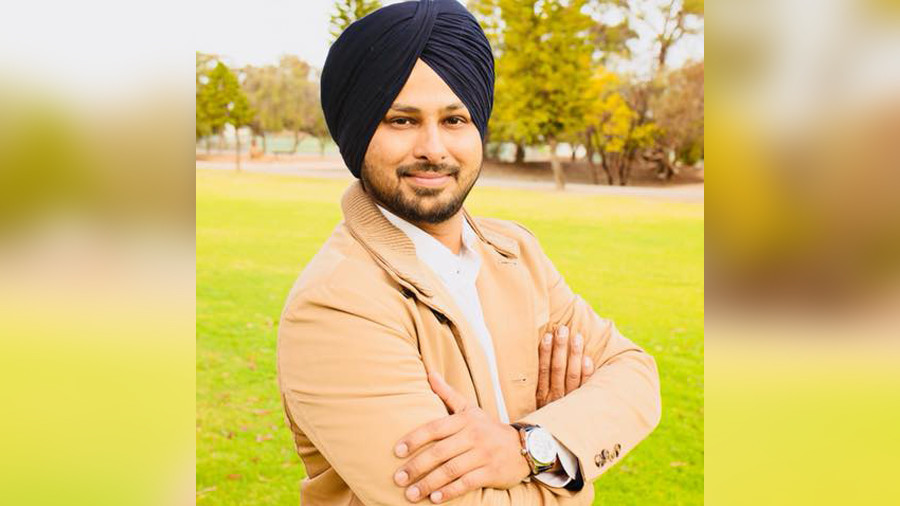 An Australian truck driver who filmed himself hurling racial slurs at the dummy of a Sikh city council candidate before running over it has been publicly condemned and labeled "appalling."
The video, which according to Australian news agency ABC was originally uploaded to a national trucking Facebook page, shows the driver launching a volley of racial slurs to the life-sized cut-out of Sunny Singh, who is currently running for Port Augusta City Council.
The man, who is yet to be identified, can be heard directing a series of insults at the cut-out, which was made out of one of Singh's election placards.
On one instance, he puts what appears to be traditional Hindi music on the stereo system, to then take hold of the dummy and bash it against his truck's dashboard shouting: "What have I told you?
"Fit in or f*** off."
The driver runs over the dummy in one of the final shots, branding him a "useless f****** immigrant c***." 
The video, which according to 9News has already gotten 100,000 views, was condemned by the mayor of the city Sam Johnson, who blasted it saying: "Appalled, absolutely appalled, gutted, outrageous.
He added: "In today's society, what would possess anyone to do that? Clearly a lot of effort was put into that."
But Singh, the owner of a taxi company and founder of the city's Sikh church, said he had never before been racially targeted, and added; "I was a little upset and shocked because I'd never even seen this man before, never met him, I don't know why he did it."
People on Facebook and Twitter took to the platforms to condemn the man's actions.
Ash Menon said: "Absolutely no words.. thank god this is not a true reflection of our Australia .. this guy needs help .. any good Indian Psycologist [sic] on board!!"
Sue Baker echoed that saying: "Sickening human behaviour! Wish people could just grow up. #respect"
Facebook user Anthony Shaw accused the government of legitimizing these sort of behaviours as he said: "When our supposed leaders vote that it is okay to be white in parliament, it is hardly surprising that some bloke thinks it is okay to racially vilify someone from a different background."
Police are reported to be investigating the matter.
Think your friends would be interested? Share this story!