Secret message, glitch or hack? Bizarre Twitter code baffles social media (PHOTOS)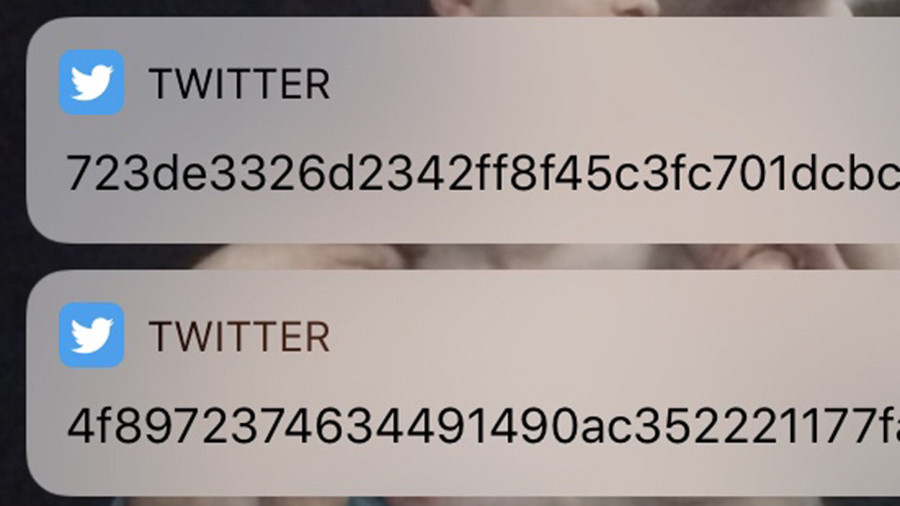 A weird, elongated serial number sent by Twitter to people's phones is freaking out the internet, prompting users to speculate whether the social media giant has been hacked or is deciding to communicate in a secret code.
The lengthy codes appear to vary in number and come via Twitter's mobile app. Scores of people have taken to the social media site to post images of the garbled bunch of numbers and letters they have received. The company has yet to comment on the matter meaning the internet is now running wild with speculation, from theories of secret messages to a social media hack.
The sheer volume of notifications sent by Twitter lead some people to ask whether the code has some hidden meaning.
Other people appeared disappointed at not receiving the bizarre update.
There's no evidence to suggest that the code is anything more than a glitch in the notification system. But the bizarre moment has certainly set the Twittersphere alight. RT.com has contacted the Twitter press office for clarification on the incident.
If you like this story, share it with a friend!