'Don't smile': Indian airport police told to rein in grins because friendly staff 'caused 9/11'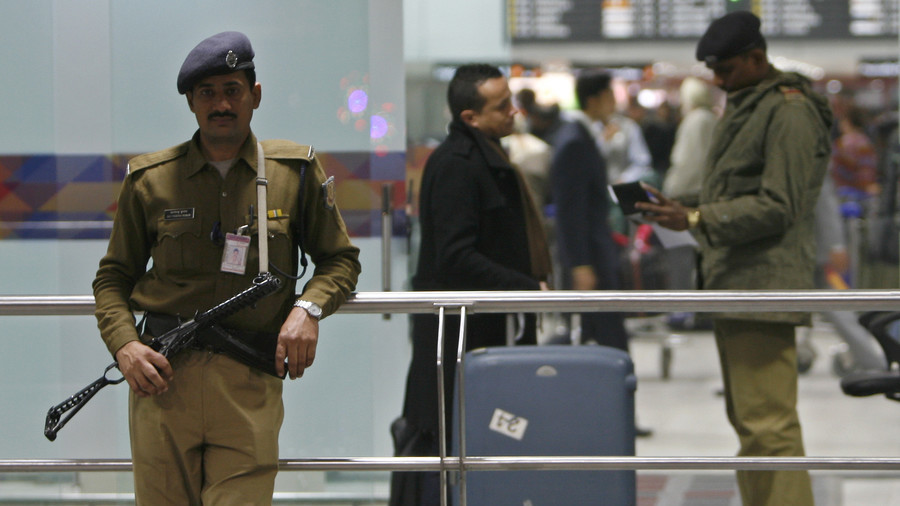 Smiling is usually hailed as 'the key that fits the lock of everyone's heart,' but not in India. The country's airport police have been ordered to smile less at passengers for a bizarre reason: because it caused 9/11.
Armed officers of the Central Industrial Security Force (CISF) are being told to concentrate less on smiling, and the motive for the move is even more baffling than the order itself.
The CISF claims that overly friendly staff contributed to the 2001 terrorist attack on the World Trade Center in New York, which resulted in the deaths of thousands of people.
"We cannot be over-friendly with the passengers because one of the reasons cited as to why 9/11 happened... was excessive reliance on passenger-friendly features," CISF Director General Rajesh Ranjan was quoted saying on the Indian Express news site.
In an even more head-scratching announcement, CISF Additional Director General M A Ganapathy said that in a bid to make security a priority, the force's approach will have to shift from a "broad smile system" to a "sufficient smile system." The criteria on which one may judge a smile to be broad or sufficient, however, is yet to be determined.
"So, friendly smiles are good but focus should be on the core duties [of security] that we perform at the airports," Ranjan added as he spoke to reporters ahead of the International Aviation Security Seminar on October 9-10.
The CISF, whose staff is responsible for security at some 60 airports up and down the country, previously emphasized the need to be passenger-friendly and welcoming.
A series of new technology, including body cameras, scanners and advanced CCTV equipment is also being introduced to beef up security.
Security concerns have been heightened as India saw a six-fold increase in the number of passengers following a combination of expanded flight connections and cheaper fares.
If you like this story, share it with a friend!