Massive fire at Crete university leaves Greek city engulfed in smoke (PHOTOS, VIDEO)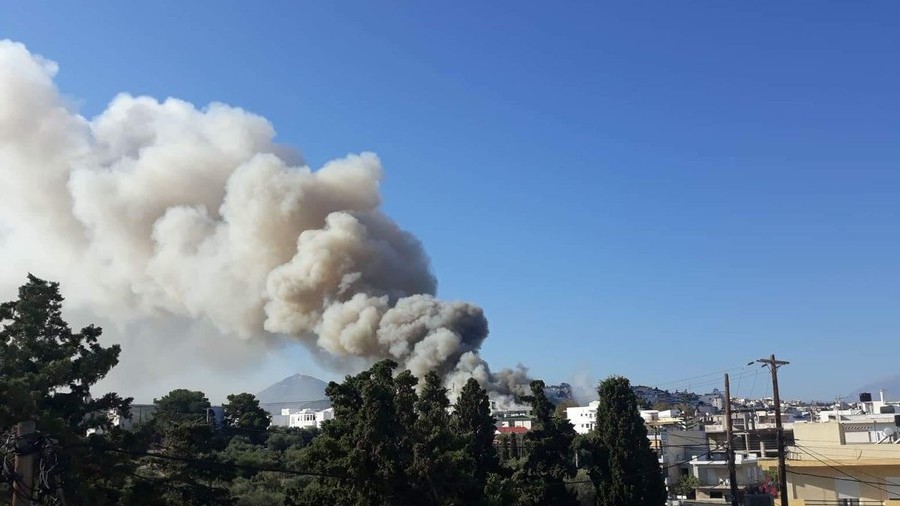 Students have been evacuated from University of Crete after a fire broke out in its building in Heraklion. Huge plumes of smoke, resembling a volcanic eruption and visible kilometers away, were billowing above the area.
The security alarm sounded on Sunday morning as the university premises caught on fire. The blaze reportedly started at the campus, forcing students to flee their rooms as the building filled with smoke. There have been no reports of casualties so far; however, authorities are still trying to make sure everybody in the building at the time escaped the inferno, according to local media.
Some 40 firefighters were mobilized to battle the blaze and helicopters were used to pour water on the buildings. Pictures circulating on social media show smoke above the premises and the thick plumes are seen even on photos taken far away from the site.
The blaze was extinguished around 1pm, Athens-Macedonian News Agency reported citing the university rector.
Think your friends would be interested? Share this story!
You can share this story on social media: