Will Musk's SpaceX launch weapons? 'Think we would,' company president says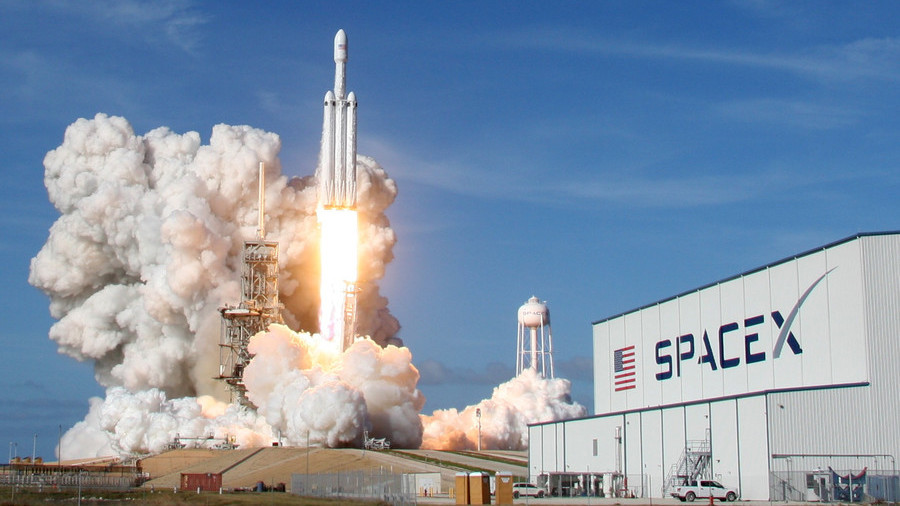 Elon Musk's rocket-making company is not only tight with the Pentagon but, if duty calls, could also start launching military weapons, SpaceX's president and chief operating officer has said.
SpaceX is known for daring plans to colonize the moon and Mars, and it seems the company is open to including arms in its portfolio of things which they blast into space.
"If it's for the defense of this country, yes, I think we would," Gwynne Shotwell told a room packed with military officials and defense contractors on Monday, various outlets reported.
The executive didn't elaborate on the types of weaponry SpaceX might launch. Yet, the Pentagon-linked crowd seemed quite excited anyway, as Shotwell's response was met with loud applause.
Speaking at an Air Force Association event, Shotwell boasted about the company's partnership with the military. SpaceX has spent "a lot of time building our relationship with the Air Force" and is "now in a good position," she said.
When it comes to weapons, it wouldn't be that surprising that the rocket maker may actually end up on the Pentagon's shortlist. The US Air Force was impressed by the successful test launch of the Falcon Heavy rocket in February, and later awarded the company a $130 million contract to send a military satellite into orbit.
The company's willingness to launch weapons might also come in handy after President Donald Trump recently ordered the creation of 'Space Force' as an independent branch of the US Command.
Meanwhile, Musk is having a rough year as his often surprising tweets attract backlash and scrutiny. The Department of Justice recently launched an investigation for possible "security fraud" after Musk unexpectedly announced plans to take his car-making company, Tesla, private. The controversial tweet also led to lawsuits from several investors, accusing Musk of manipulating share prices.
Tesla itself became embroiled in controversy after a number of current and former employees alleged bad working condition at its plants.
SpaceX isn't the only civilian high tech company working in close partnership with the Pentagon. Last year, it was revealed that Google received a government contract to help the army in developing an AI program for drones. The program, dubbed Project Maven, was tasked with improving drones' targeting during airstrikes. The company later reportedly left the project after the backlash from human rights activists and its own employees.
Think your friends would be interested? Share this story!