Huge fire breaks out in residential building in Moscow suburbs (PHOTOS, VIDEOS)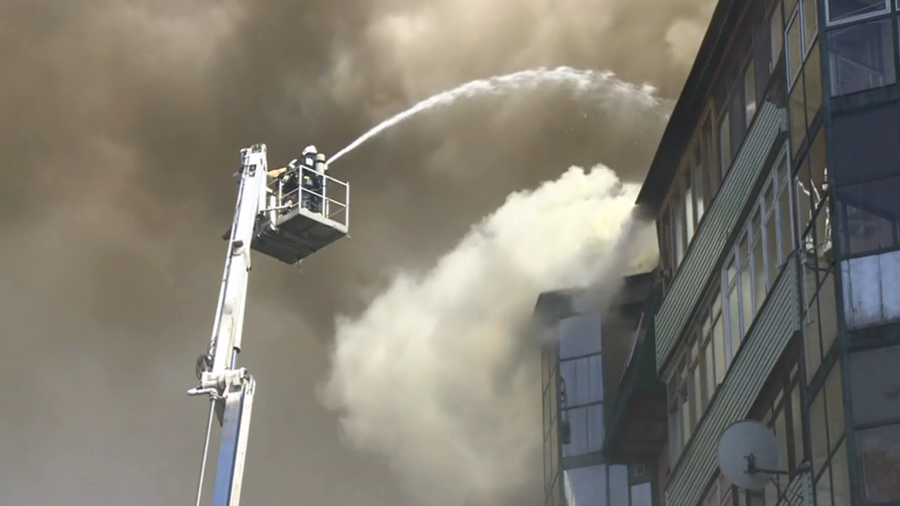 A huge fire has engulfed a residential building in the suburbs of Moscow. Plumes of black smoke can be seen rising from the site. All residents have reportedly been safely evacuated.
At least 33 fire engines and 122 firefighters are currently tackling the blaze at a residential block in the town of Korolyov, around 10km from the Russian capital. By noon Sunday, the firefighters managed to contain the fire.
READ MORE: Russian Central Bank building goes up in flames
Smoke can be seen billowing into the sky from the upper floors of the block, photos and videos show. The fire spread to around 300 square meters of the premises.
Local residents wrote on social media that they saw helicopters from the emergency services that were carrying water to extinguish the blaze. One woman said she had to close all the windows in her apartment as the whole neighborhood was filled with smoke. "I saw grey smoke coming from the building, then it again turned black," another person wrote.
Think your friends would be interested? Share this story!
You can share this story on social media: