Terrifying 32m-wide crater swallows land outside Russia's Nizhny Novgorod (VIDEO)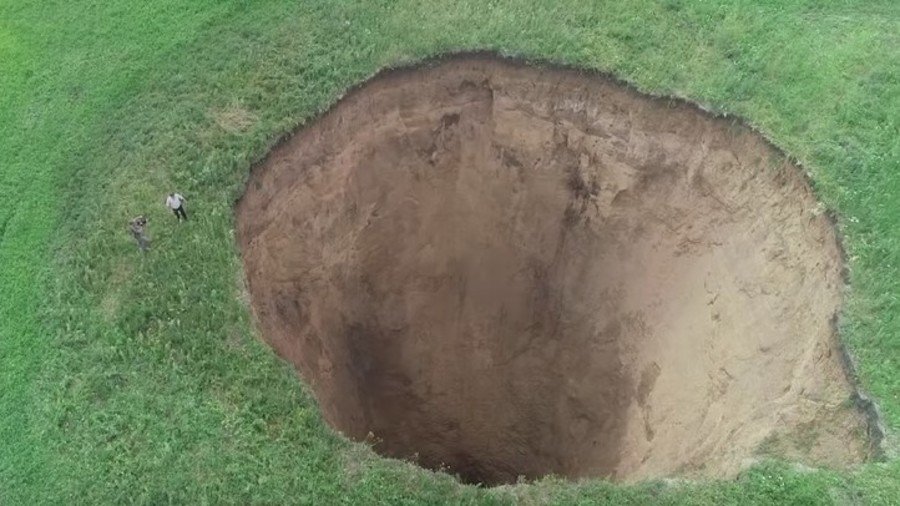 A huge 32-meter-wide sinkhole has emerged outside Nizhny Novgorod which recently hosted the 2018 FIFA World Cup, with the ground opening up a gigantic pit over 50 meters in depth.
A stunning drone video by Ruptly news agency provides a terrifying glimpse of the pit and allows estimating its width as two men are seen standing nearby. Sinkholes are not uncommon in Russia – it recently emerged that an entire mining town of Berezniki in Urals is being slowly consumed by moon-like craters.
Think your friends would be interested? Share this story!
You can share this story on social media: