Weird Adidas customization rules: Trump OK, Kim & Putin not, Palestine OK, unless in France
Published time: 4 Jul, 2018 12:55
Edited time: 5 Jul, 2018 10:26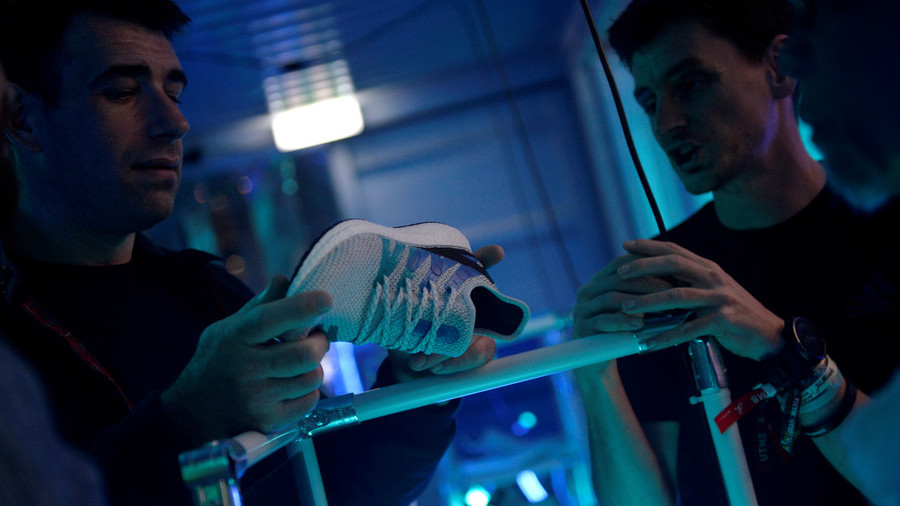 Sportswear giant Adidas allows you to customize your sneakers by emblazoning words of your choice on them. But what exactly one can put on a pair is subject to some pretty counterintuitive censorship.
In a world of consumerism, producers fight tooth-and-nail for customers, and allowing a personal touch on the product is a powerful tool. Adidas lets customers put up to 12-characters in print on some models if they fill in the 'Add your name' field online and pay extra.
But there are some names that have no place on Superstar Shoes: they are Kim Jong-un, the leader of North Korea, or Russia's Vladimir Putin. These names are banned by Adidas' customization guidelines.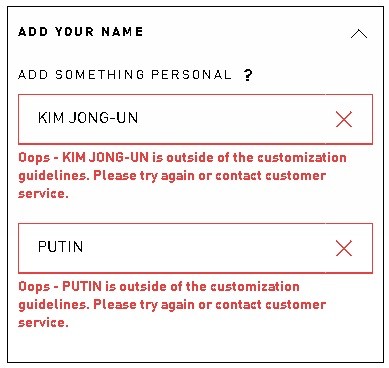 You may think Adidas is trying to steer away from controversy by pre-empting political speech on their wear. Not really. A Donald Trump fan or a supporter of Emmanuel Macron of France can stomp with all the power of their favorite leader's name.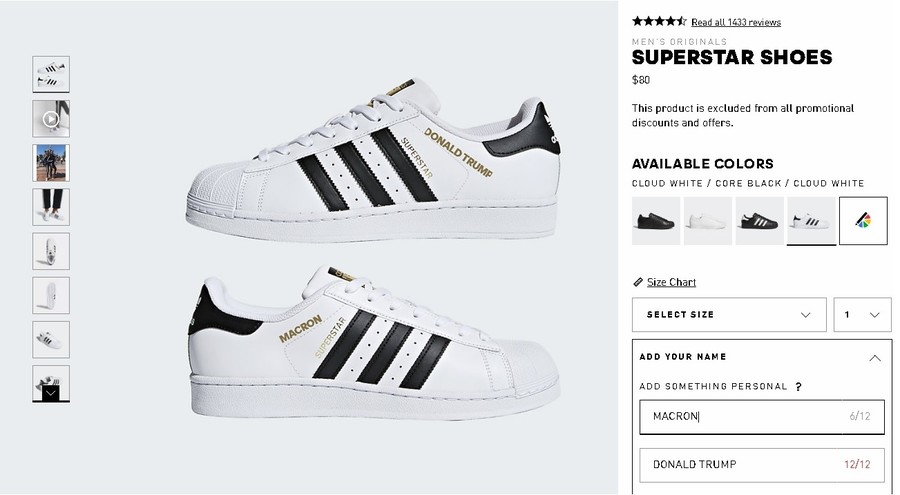 What is OK, and what is not, seems quite arbitrary, really – not even based on a country or political party. Barack Obama is not OK, according to Adidas and neither is Pope. But Pope Francis is fine. Go figure.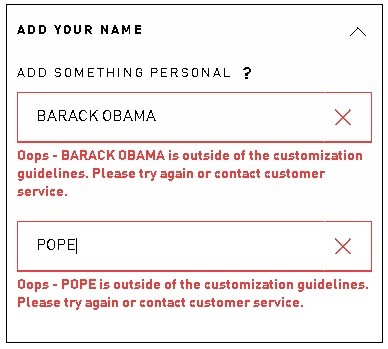 This week the counterintuitive system was put under the spotlight in France, where netizens found out that Adidas allows the word "Israel" but bans "Palestine." Some even called for a boycott.
Quand @adidasFR fait de la politique ça donne :

❌ Personnalisation de tes chaussures avec la mention Palestine

✔️ Personnalisation de tes chaussures avec la mention Israël

Avant de boycotter j'ai quand même fait les miennes "Tahia Falastine" !#boycottadidas#BDSpic.twitter.com/tglxA72KMB

— Madjid Messaoudene (@MadjidFalastine) July 1, 2018
Interestingly, the English-language version of the site apparently finds nothing wrong with using the name of that part of the world.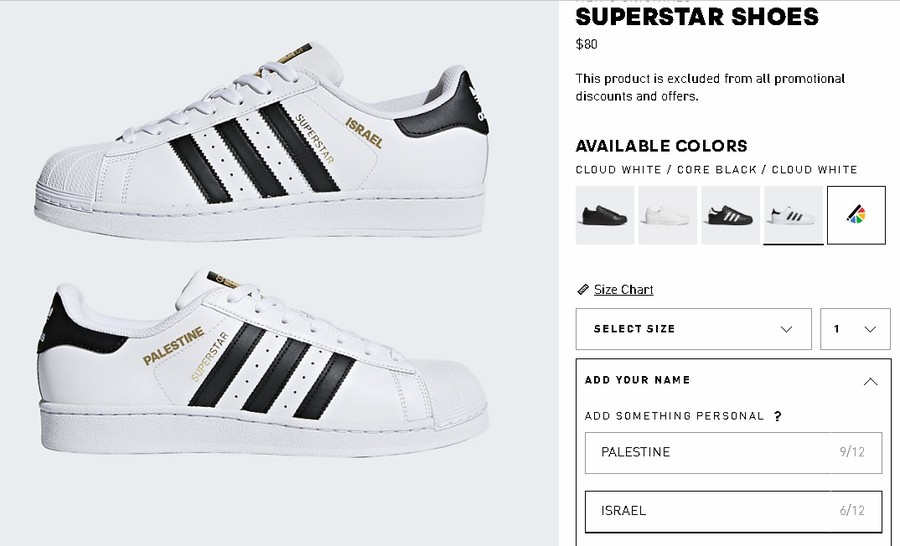 Meanwhile, at the time of writing, the French-language version is apparently no longer offering the customization option.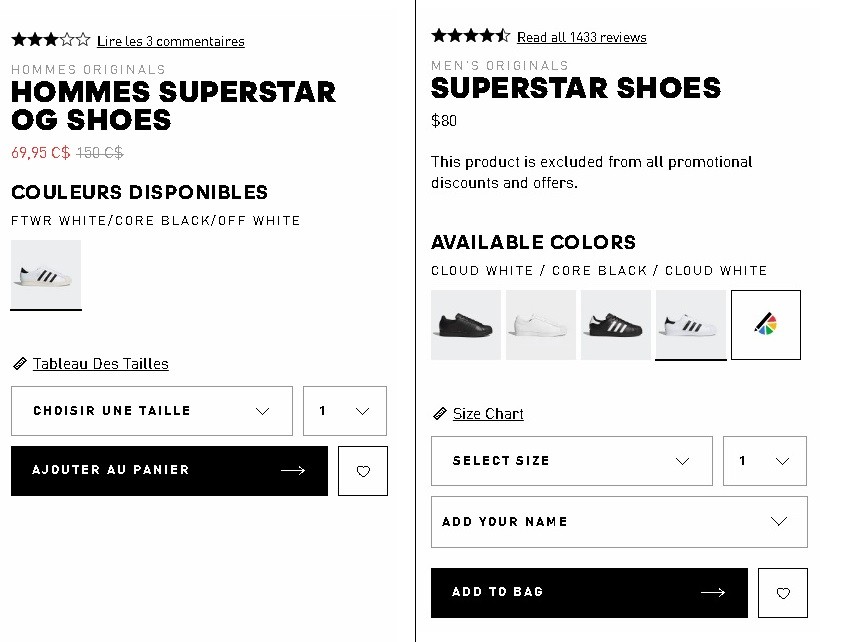 Think your friends would be interested? Share this story!