Driving to the pearly gates? PHOTO shows Nigerian man 'burying father in brand new BMW'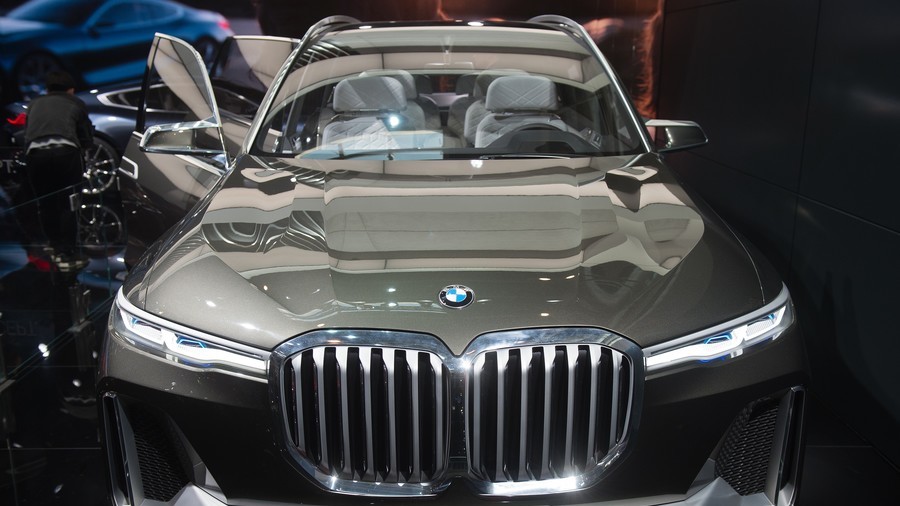 A photo of a luxury car being lowered into an oversized grave in Nigeria has sparked anger and suspicion on social media. It is claimed a man buried his father in a brand new BMW, but some say the surreal image is from a film.
A wealthy Nigerian, identified only as Azubuike, had reportedly promised to buy his father a car. But when his father passed away, before he could fulfill this sacred vow, the son apparently decided to forgo a coffin and bury his father in the car instead. A photo of $88,000 car being lowered into a grave using branches was met with disbelief and rage on social media, with many commenters arguing that the unorthodox burial ritual was offensive and wasteful.
"This is painfully sad. You bury your father in a brand new BMW? Honour your father & mother while they are still alive, then bury them in decent coffins. Use left over money to assist the poor,"wrote one Twitter user. "Nigerian Govt needs to stop this bad practice which shames even the last rite on earth."
Others speculated that it was just a matter of time before grave robbers drive off with the coffin.
Nigerian man reportedly honours father by burying him in brand-new BMW. If true, one wonders how long before grave robbers steal the carhttps://t.co/2nCWp56qjw

— Charles Onyango-Obbo (@cobbo3) June 12, 2018
However, others claimed that the photo was taken on a film set.
"Lol that's a movie. Dey are still shooting the film now in asaba. The actor guy on d pics is called utali, the girl crying while holding the car is Richeal Ogbonnaya. Bloggers are now the real witches," one Facebook user wrote.
Another Nigerian claimed that relatives from the village, where the burial allegedly took place, said they hadn't heard anything about the sensational story.
"My sister was married in ihiala and her children are all grown ups so I have asked them about this ridiculous story and they said that there's nothing like that bcos the whole local government would have known so pls stop this fake news bcos is really not good for our image," one skeptical Facebook user wrote.
If genuine, the BMW coffin would be part of a pricey Nigerian trend. In 2015, a wealthy Nigerian man buried his mother in a Hummer.
Like this story? Share it with a friend!