Massive fireworks blast kills 1, injures 30 in Spain (VIDEOS, PHOTOS)
Published time: 24 May, 2018 09:50
Edited time: 25 May, 2018 07:29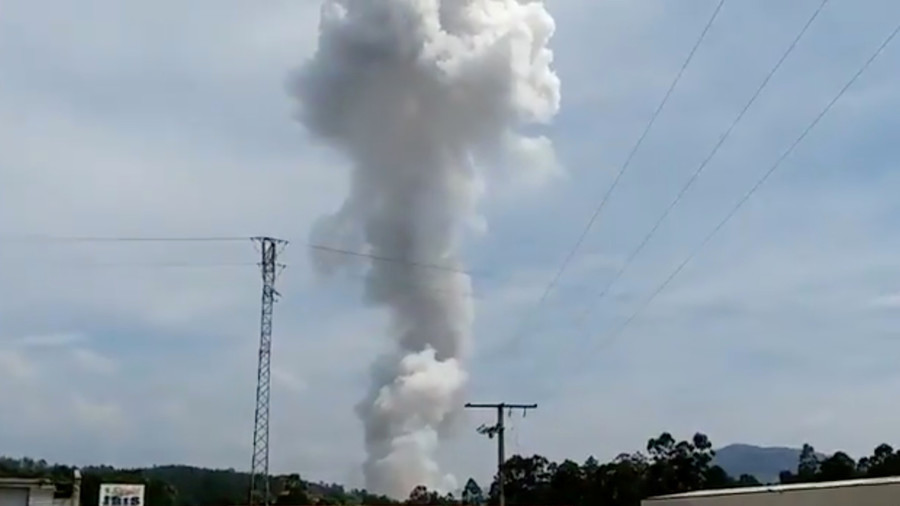 One person has been killed and at least 30 injured in an explosion at a pyrotechnics warehouse in a residential area in northwestern Spain.
Rescue teams are also searching for at least one missing person, according to Galician government spokesperson Santiago Villanueva.
READ MORE: Teen fined over $36 mn for sparking Oregon wildfire
A massive explosion rocked the town of Tui, in Galicia, at around 3:40pm local time Wednesday, sending a huge column of smoke over the area. The blast caused significant damage to buildings and cars nearby, and at least 11 houses were completely destroyed in the massive explosion, reports El Pais.
Footage and photos of the aftermath show the scale of devastation inflicted by the blast.
The fireworks factory and storage facility in Paramos, in Tui, a municipality of approximately 17,000 residents was reportedly ordered to shut years ago, according to the former mayor of Tui, Enrique Cabaleiro.
The owner of the warehouse has been detained by the Guardia Civil for manslaughter.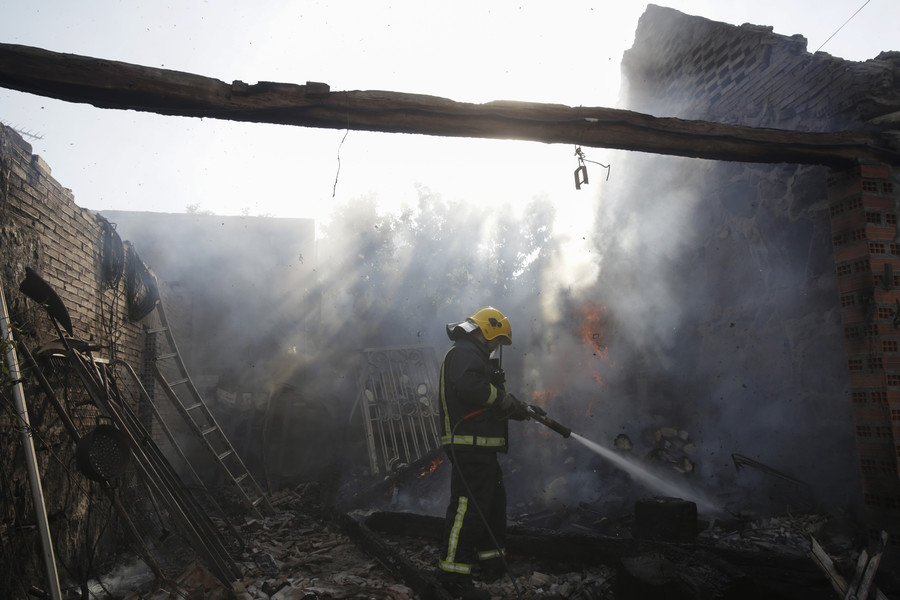 Think your friends would be interested? Share this story!