Drunk driver jailed after dashcam captures him crashing into house (VIDEO)
Published time: 22 May, 2018 14:06
Edited time: 23 May, 2018 08:01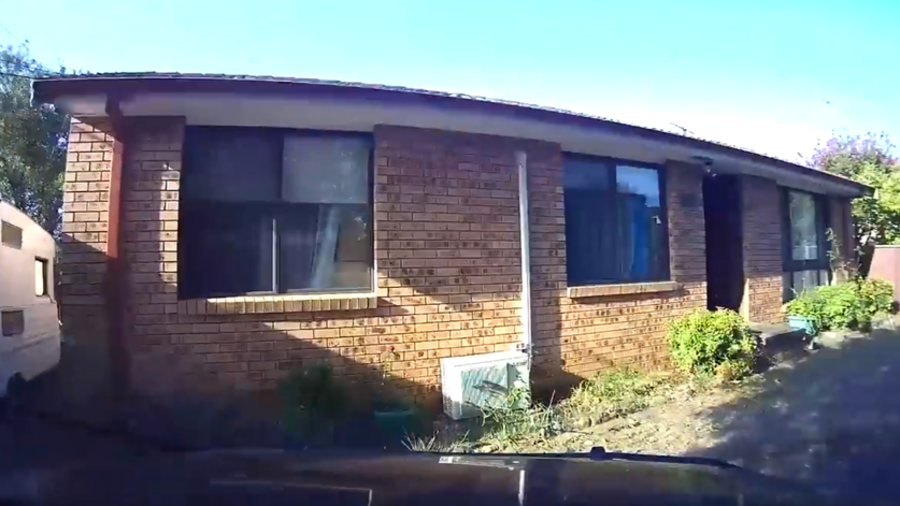 A drunk driver has been jailed for up to a year after his own dashcam captured him plowing into a house while driving an estimated twice the speed limit in Sydney, Australia.
Michael Mills, 29, was sentenced to 12 months in prison in Penrith Local Court on Tuesday for a number of offences related to the crash, including his blood-alcohol level which was four times over the legal limit.
READ MORE: Teetotaller wrongfully charged with drinking and driving wins $1mn NYC lawsuit
The damning footage showed Mills dangerously swerving on the Great Western Highway in Kingswood, western Sydney, on February 17. Mills can be seen chipping the back of a car and speeding off before crashing through a fence, into a residential yard and right into someone's bedroom.
Police estimated from the footage that Mills was driving at 124kph in a 60kph zone.
Mills represented himself in court on Tuesday and pleaded guilty to multiple driving offences, including drink driving and dangerous driving. He claimed he was on medication for depression at the time and admitted to drinking six beers in two hours, reports 9News.
While handing down the sentence, Magistrate Stephen Corry said it was incredible luck that nobody had been killed after Mills "ignored the safety of the public both consuming a large amount of antidepressants and alcohol."

"It was just good luck no-one was killed. If it had happened moments before, we would have been talking about the death of someone," Corry said.
READ MORE: Police 'suppressing' case of teens killed by drunk driver because of 'nationality' ― father (VIDEO)
Mills was sentenced to 12 months in prison, with the possibility of parole after six months, and his licence was suspended for six months. He will also have to agree to an alcohol interlock system being fitted in his car for 24 months, which will require him to take a breath test each time he gets behind the wheel.
Mills said he plans on appealing the sentence, with a court date set in the district court for June 19, reports ABC.
Think your friends would be interested? Share this story!