Sex suspension: 23 students at Islamic university guilty of covert 'love affairs'
Published time: 1 May, 2018 14:53
Edited time: 2 May, 2018 07:51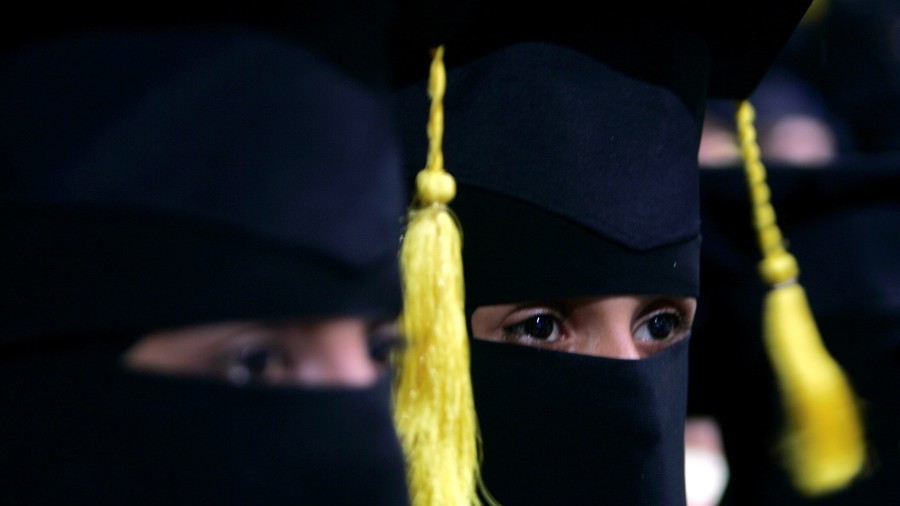 Students at an Islamic university in Uganda have reportedly been suspended for engaging in sexual relations and "love affairs" while on campus.
The 23 students, enrolled at the Islamic University in Uganda which was set up in 1988 to serve largely English-speaking scholars of sub-Saharan Africa, were reportedly found guilty of the charges by a disciplinary committee and will now be forced to miss classes.
The unidentified students were questioned about the allegations and were informed that they had broken university rules earlier this month, according to the Daily Monitor.
READ MORE: Porn detector to combat 'lesbianism & defilement' in Uganda
Dr Sulait Kabali, Islamic University co-coordinator, told the publication that sexual relationships on the Sharia law-governed campus are banned. "The students were found guilty of coupling and having sex on campus, which is contrary to the University rules and regulations," said Dr Kabali.
The Islamic University has a number of campuses, the main one is located in Mbale while a female-only campus is situated near the city of Kampala. The suspended students are said to have been taken aback by the punishment, which is due to last one year, according to the Daily Trust.
At the university, students must receive consent from a special committee before engaging in a sexual relationship. A letter of suspension sent to the 23 students on April 14 suggested that they had been found guilty of engaging in covert love affairs.
READ MORE: 'Don't have oral sex, your mouth's for eating': Ugandan president warns citizens
"During the cross-examining to which you were subjected at the above Disciplinary Sub-Committee and basing on your oral and written submission in which you stated that you were found in darkness engaging in love affairs, you were found guilty of having committed the above stated offence hence having violated the above cited rule," it read.
However, a statement on the university's Facebook appears to contradict this, stating that some of the suspensions also involved "theft, consumption of alcohol and pregnancy outside marriage, among others."
RT.com has contacted the Islamic University registrar for further comment.
Think your friends would be interested? Share this story!