Judas effigy turned into raging inferno by Greeks celebrating Easter (VIDEO)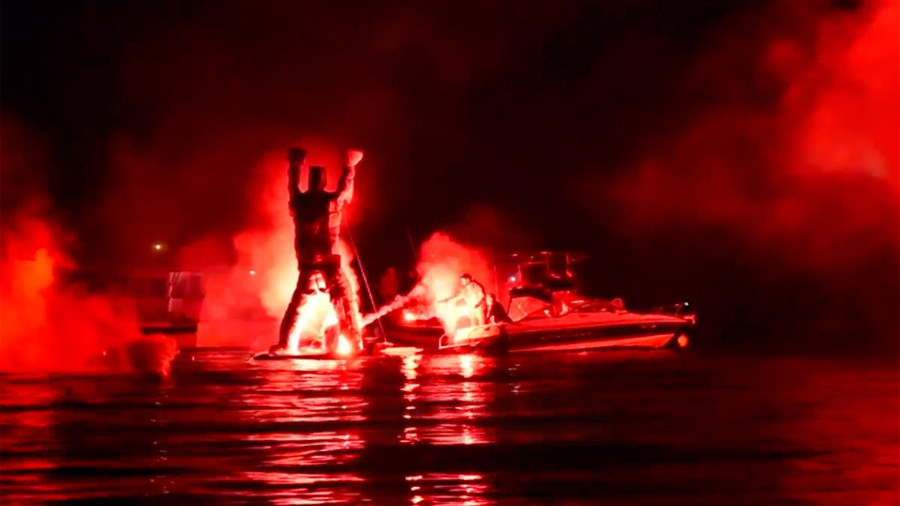 Residents in the Greek town of Tolo celebrated Holy Week in spectacular fashion by torching an effigy of Jesus Christ's betrayer while out at sea.
The celebration is part of the Easter calendar in Greece, with Orthodox Christians honoring the resurrection of Jesus Christ. On Sunday, 40 days of fasting came to an end with hundreds of people from Tolo, situated on the Peloponnese peninsula, celebrating by destroying a giant sculpture of Judas.
According to the Bible, Judas Iscariot, one of the 12 apostles, is described as betraying Jesus with a kiss, prompting his arrest at the hands of Roman soldiers and ultimately resulting in his crucifixion.
READ MORE: Penis de Milo? Phallic parade honors ancient Greek god of fertility and wine making (VIDEO)
Footage of the fiery Tolo tradition shows organizers floating the Judas effigy out to sea before setting it ablaze. Hundreds of spectators can be seen to line a nearby beach, as flares and fireworks are also set off from nearby boats.

If you like this story, share it with a friend!