Grand Easter service at Moscow's Christ the Savior Cathedral (VIDEO)
Published time: 7 Apr, 2018 20:31
Edited time: 8 Apr, 2018 08:37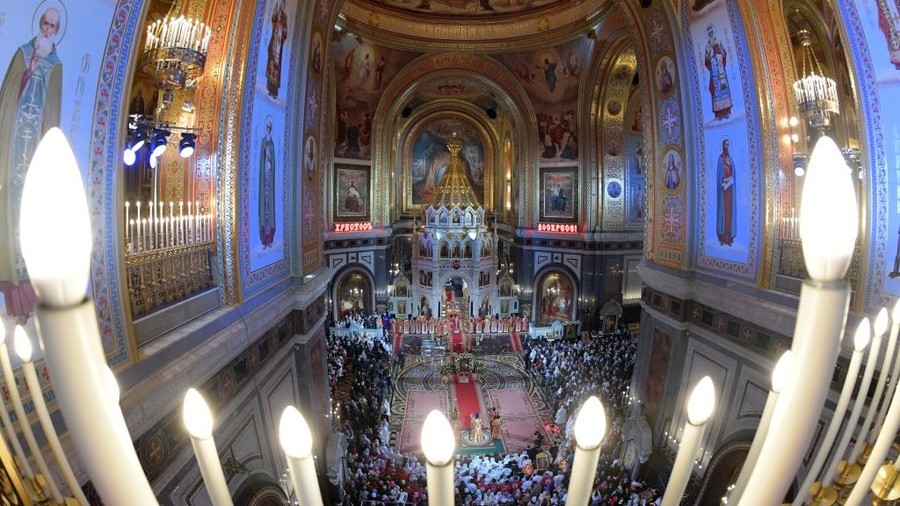 As Orthodox Christians across the globe mark Easter Sunday, a grand midnight service took place in Moscow's Christ the Savior Cathedral, led by Russian Patriarch Kirill.
At Easter, the faithful celebrate the resurrection of Christ after his death by crucifixion. The vigil at Russia's main church, Christ the Savior Cathedral, attracts thousands of worshippers, including the country's top officials.
Easter is the most important holiday for Orthodox Christians, and also marks the end of the observance of Great Lent. Many families spend the night in the church and gather for a sumptuous Easter meal later on Sunday.
Watch the broadcast of the service from Christ the Savior Cathedral, with live commentary on RT.com, and click on RT's guide to learn more about Orthodox Easter celebrations.
Like this story? Share it with a friend!