'Wait your turn if you want a baby': Japan's 'maternity timetables' under microscope
Published time: 3 Apr, 2018 17:23
Edited time: 4 Apr, 2018 13:34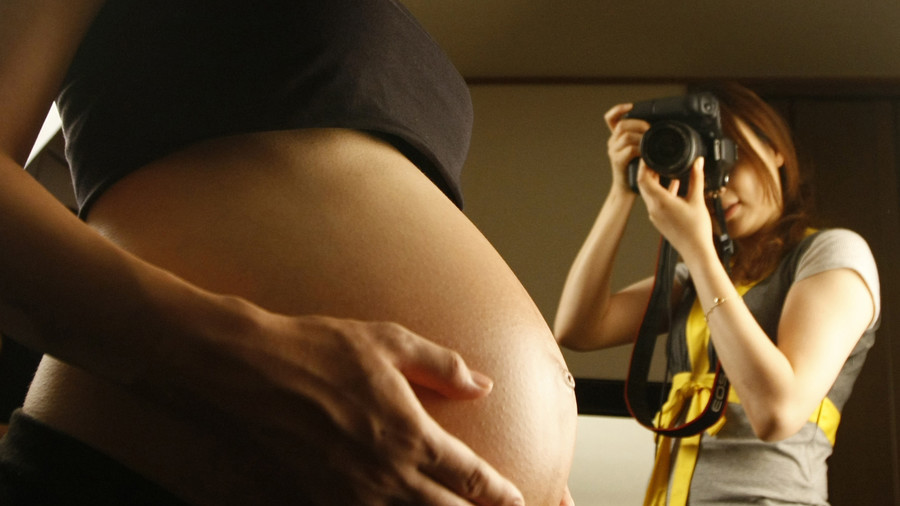 The story of a Japanese childcare worker reprimanded by her employer for getting pregnant before her 'turn,' has placed a spotlight on the massive problem of so-called maternity timetables within companies.
The case, which first came to light after the unidentified woman's husband wrote a letter to Japanese newspaper Mainichi Shimbun, is part of a common practice where some firms force women to adhere to a pregnancy schedule or face being reprimanded by their employers.
According to her husband, the woman was left feeling "glum and anxious" after finding out the news she was carrying a baby. Because the director at the childcare center where she works had "determined the order in which workers could get married or pregnant, and apparently there was an unspoken rule that one must not take their 'turn' before a senior staff member."
The couple went to her place of employment, in Aichi prefecture, central Japan, to apologize for getting pregnant. The director "grudgingly" accepted their apology but has since been harassing the pregnant woman with "harsh words," apparently asking, "How could you so selfishly break the rules?"
The couple's plight has highlighted a wider problem of maternity timetables in Japanese society. According to a Monday report in Mainichi Shimbun, the response to the letter was "overwhelming."
Another woman, a 26-year-old who works in the cosmetics industry, told the paper that one of her female supervisors told her that she would have to wait until she was 35 to have a child. A maternity schedule for her and 22 colleagues came with the warning that "work gets backed up if four or more people take time off at the same time. Selfish behavior will be subject to punishment."
"I already have trouble getting pregnant," the woman said. "How are they going to take responsibility if I put off getting pregnant and lose my chances to have children altogether?"
Women in Japan can face harsh working conditions due to gender discrimination. According to the World Economic Forum global gender equality rankings, the country ranks 114 out 144.
Childcare workers face particularly tough conditions and are often overworked and underpaid – a point highlighted in the man's letter. "Child care providers sacrifice their own children to care for the children of others. It is a noble profession that nurtures children who will forge the future of this country."
Mainichi Shimbun, citing figures from the Japanese Labor and Welfare statistics, show that the average worker earns a monthly wage of 229,000 yen ($2,150), some 104,000 yen ($977) lower than average monthly earnings. The woman's husband describes such a difference as "evidence of a backward country."
Think your friends would be interested? Share this story!