Special delivery: Machine gun discovered in parcel sent to Siberia
Published time: 26 Feb, 2018 18:16
Edited time: 12 Mar, 2018 16:05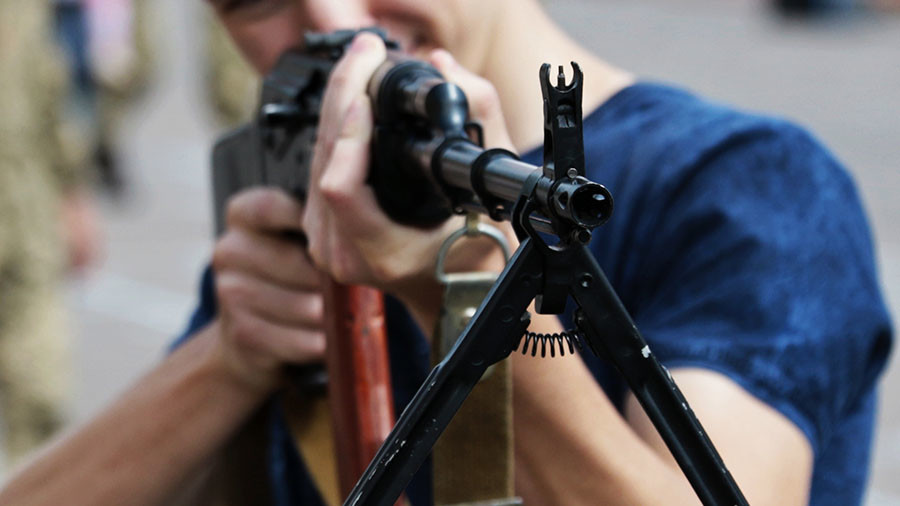 Someone in Siberia won't be getting his machine gun thanks to the vigilance of Russian Post employees, who discovered the contents of the illegal parcel and handed them over to the police.
An attempt to send a RPK (Kalashnikov hand-held machine gun) and two Simonov rifles via mail was thwarted on Thursday, the Russian Post said in a statement. The company's Security Service in Moscow was checking the packages with special equipment when the find was made.
The parcel with weapons was to be delivered from the capital to Zabaikalsky Region in southeast Russia on the Chinese border. But its contents were passed on to the police, together with the information on the sender, the Russian Post said.
The RPK is a powerful weapon, which is capable of firing 650 rounds per minute and hitting targets at a distance of more than 3km.
According to Russian Post, it's the second such incident in the space of just a single month.
Earlier in February, a parcel with a rifle and a submachine gun was intercepted. It was also on its way from Moscow to Zabaikalsky Region.
Russian law prohibits the mailing of firearms, signal, pneumatic and gas weapons as well as ammunition, melee arms and electric shock devices, Russian Post noted, adding that all parcels are checked by its staff, including with the use of special screening equipment.
Like this story? Share it with a friend!