Right to bare arms: Former Canadian PM ridiculed for dress code tweet
Published time: 14 Feb, 2018 14:57
Edited time: 15 Feb, 2018 18:13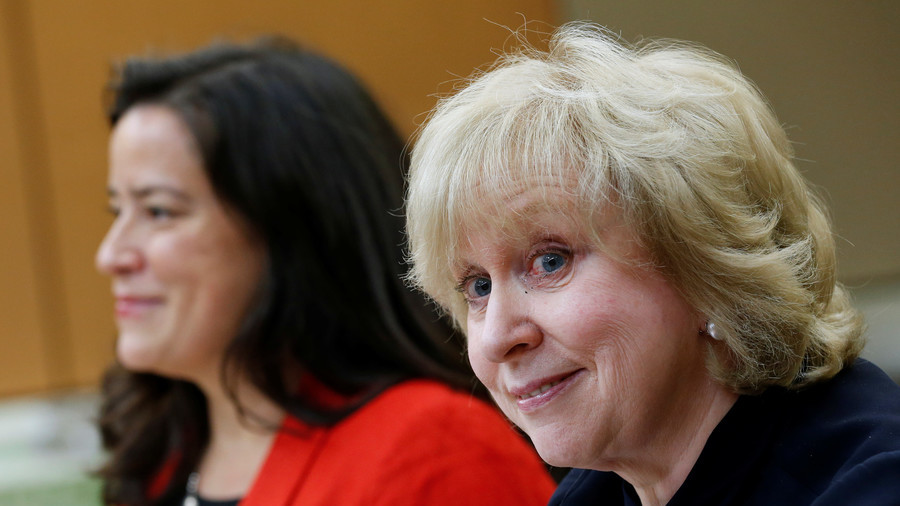 Former Canadian Prime Minister Kim Campbell has been widely ridiculed for saying women news anchors who have the gall to appear on TV while wearing sleeveless dresses demean their sex and "undermine credibility and gravitas!"
Writing on Twitter, Campbell, who briefly served as Canada's PM in 1993, criticized female news presenters for showing their bare arms on air, describing it as undermining and "demeaning to the women".
The Great White North's first, and to date only, female PM, made reference in her tweet to a blog post by a US communications coach who said that women who wear more clothing themselves up are seen as smarter by their peers.
Prominent Canadian broadcasters were quick to reject Campbell's claims, with many taking to Twitter to ridicule the former politician and post photos of their own bare arms.
Other Netizens highlighted Campbell's hypocrisy, sharing a photo of the ex-PM with uncovered arms.
At least one anchor took Campbell's advice - albeit not seriously.
However not everyone had such a light-hearted approach."When you are the first woman at anything, you have a responsibility. Whether you intend to be or not, you are a role model and what you say has an impact," Canada's Global News anchor Farah Nasser wrote.
"We often tell young women that what they say matters, the work they produce matters, but the one woman who has achieved something no other woman has in our country is saying, 'No, it is how you look that matters,'" she added.