End of an Eros: Pioneering German sex shop hit by financial dysfunction, files for bankruptcy
Published time: 16 Dec, 2017 00:53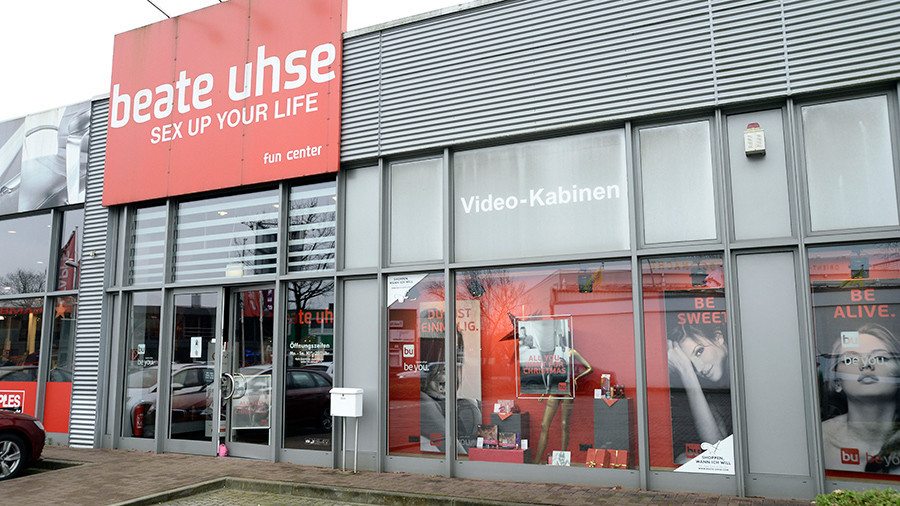 A groundbreaking chain of German sex shops has been forced to file for insolvency after admitting its financial position was far from rock-hard.
Senior management at the Beate Uhse chain of adult stores were forced to make the decision after their most recent meeting with investors left company bosses high and dry, but subsidiaries will remain open as the business reorganizes.
"The Management Board of Beate Uhse AG has decided to take this step because in the advanced negotiations with a group of investors on a financing transaction recently, no agreement could be reached," CEO Michael Specht said in a statement quoted by AFP.
The Beate Uhse chain of stores is named after its founder, Beate Rotermund-Uhse, a former Luftwaffe pilot nicknamed the "First Lady of German Sex." Uhse began her business in 1946, printing brochures for women on how to avoid pregnancy before opening the world's first sex shop, the Institute for Marital Hygiene, in the northern city of Flensburg in 1952.
Despite thousands of lawsuits from enraged conservatives, Uhse kept a straight face and expanded her business to include lingerie, X-rated films, sex toys and even an adults-only TV channel.
Uhse's business model took a pounding with the arrival of the Internet, where more and more shopping is being done online, with inconspicuous packages getting delivered unlabeled at shy customers' request, and the most intricate adult videos for the kinkiest viewer are available at the click of a mouse. In 2016, Beate Uhse reported a record €6.2 million loss, even before deducting tax.