Huge iceberg breaks off southern Chile glacier (PHOTOS)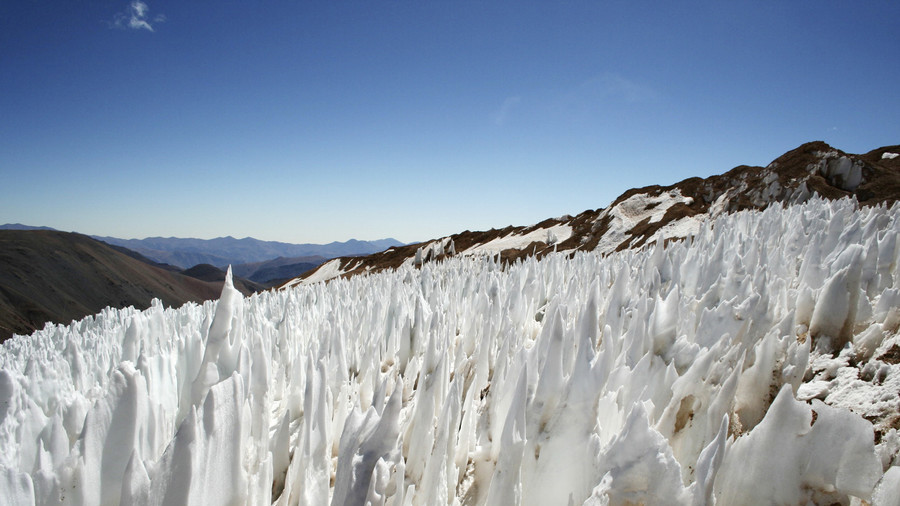 Authorities shared photos of a huge iceberg that broke free from the Grey glacier in Chile, near the southern tip of South America, on Tuesday.
Chile's CONAF forestry service shared the image of the enormous block of blue-white ice, which measures 350 meters (1,148 ft) in length and 380 meters (1,247 ft) in width, as it floated in the glacial lagoon at Torres del Paine National Park.
Park officials told Reuters that such breaks are rare, the last one happened in the early 1990s, adding that the cause of the rupture was still unclear.
READ MORE: 'This is crazy': Antarctic supervolcano melting ice sheet from within
However global warming is likely to have contributed to the glacier's demise, according to Dr. Ricardo Jaña, glaciologist from the Chilean Antarctic Institute (INACH).
"All the glaciers that melt the interior of the continents flow, drain lakes, rivers and go to the sea increasing their average level. In these moments, the ice looks compact and consistent, but it becomes a threat, as it will move and fragment into smaller pieces," said Jaña.
Torres del Paine is one of Chile's most popular tourist attractions and is reportedly visited by more than 115,000 tourists every year.