Russian billionaire senator charged with tax evasion, released on €5mn bail in France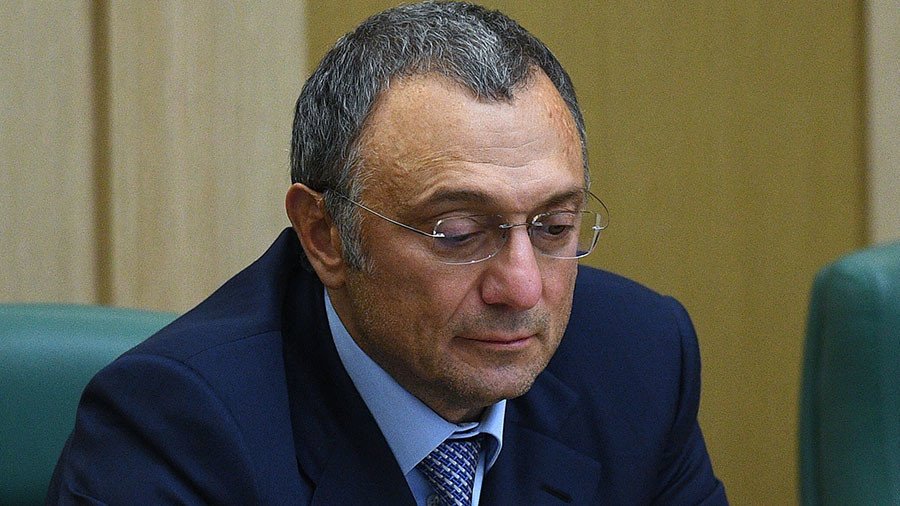 French authorities have released Russian billionaire politician Suleiman Kerimov on bail of €5 million. Earlier, a French judge placed the businessman under formal judicial investigation, charging him with tax evasion.
After being charged in the tax evasion and money laundering probe, Kerimov was freed pending a €5 million bail. He has also been ordered to surrender his passport and to remain in France for the time being.
"He will not be jailed, but he has to fulfill a number of conditions: to remain on the territory of the Alpes-Maritimes department [of the Provence-Alpes-Côte d'Azur region]; to appear before police several times a week; pay bail of €5 million; hand over his passport; and not to contact specific persons," Nice's Public Prosecutor Jean-Michel Pretre told Sputnik.
"He has been charged with tax evasion and laundering that money." Pretre said. Being formally investigated under France's legal system does not always lead to a court trial.
Kerimov, who is among the richest people in Russia, was snatched by French law enforcement after arriving in Nice on Monday night. The arrest, the Russian Foreign Ministry said, violated the protection from "coercive actions" he enjoys as a Russian senator from the Republic of Dagestan.
On Wednesday, the French Foreign Ministry claimed that Kerimov's diplomatic immunity extends only to his direct status as a Russian official. Kerimov, however, allegedly arrived in Nice on personal business not connected to any state affairs, and did not have his diplomatic passport with him. An official decision on the senator's diplomatic immunity will be considered by a French judge, it is being reported.
Russia had summoned the Charge d'Affaires of the French Embassy in Moscow to clear up any uncertainty over Kerimov's diplomatic status. French authorities have, so far, not publicly disclosed details about the charges being brought against Kerimov. Earlier, news reports indicated that the Russian billionaire is suspected of involvement in a tax evasion scheme that enabled the laundering of millions of euros.
The politician is estimated by Forbes to be worth $7.4 billion. The French authorities reportedly suspect him of purchasing real estate in the French Riviera through shell companies to avoid paying taxes. The 51-year-old denies any wrongdoing.
You can share this story on social media: