300-ton plane stunt breaks world record (VIDEO, PHOTOS)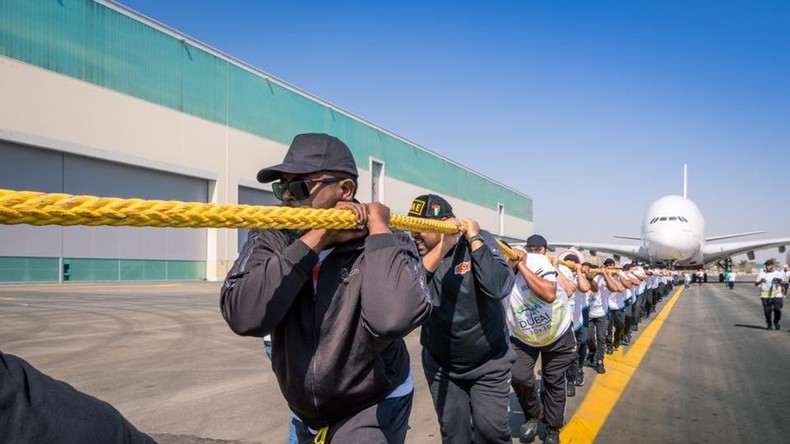 Dubai police have broken a Guinness World Record by pulling the world's largest passenger airliner, a giant Airbus A380, for 100 meters.
Described by the Dubai Police as an "historic occasion," 56 cops were involved in the impressive feat which saw the group pulling the 302.68 metric ton plane, smashing the previous record of just over 218 tons set by 100 people at Hong Kong International Airport back in 2011.
A delegation from Guinness World Records presented the certificate to the commander-in-chief of the police who, in a Facebook post, praised the "courageous police officers" and the government for supporting them.