Puppy strapped to car roof in scorching heat as driver speeds down highway (PHOTO)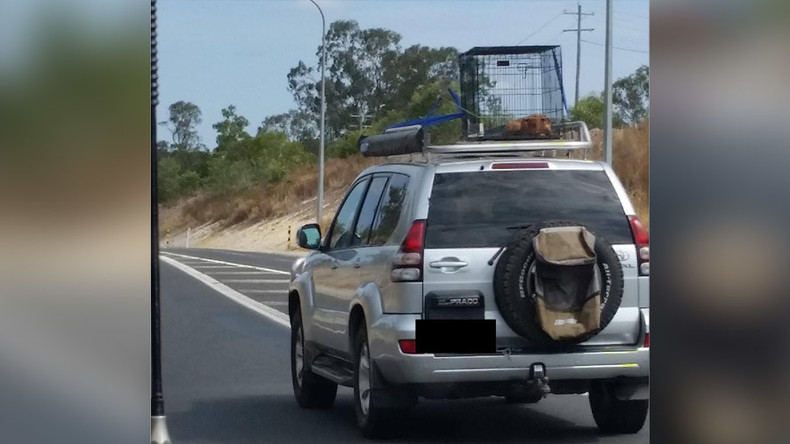 There has been outcry in Australia after after photos emerged of a young puppy strapped to a roof of a SUV that was speeding down a highway.
The driver was seen traveling on the Bruce Highway between Gin Gin and Maryborough in Queensland. A witness who photographed the incident told The Gympie Times that the puppy looked to be about four months old.
READ MORE: Puppies cloned from ears arrive in Russia for genetic research (VIDEO)
"I imagine (it was) terrified as it was subject to H'Way noise and over 100kph wind without shelter at all... what would this do to a human?" the witness said.
"All up we observed this for about 115 (kilometers) over well an hour and a half."
Read more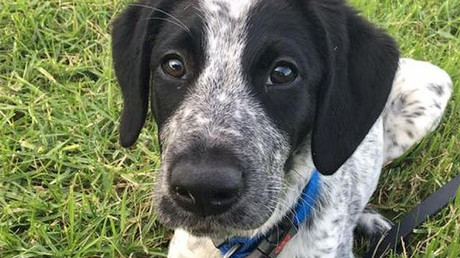 Animal welfare group Queensland RSPCA are trying to identify the driver, who was seen driving with the animal on both Friday and Saturday of last week.
"If anyone has first hand information on other sightings please get in touch with us to help further this case," the organisation said on their RSPCA Queensland Facebook page.
The post drew thousands of reactions online with many people expressing concern for the animal and disgust at the driver.
"I seriously hope the pup is OK and the owner's held responsible," commenter Kath Edwards said.
"Take some action against them RSPCA. The pup needs someone to be their advocate."