Pope fiction: Francis plays himself in big screen debut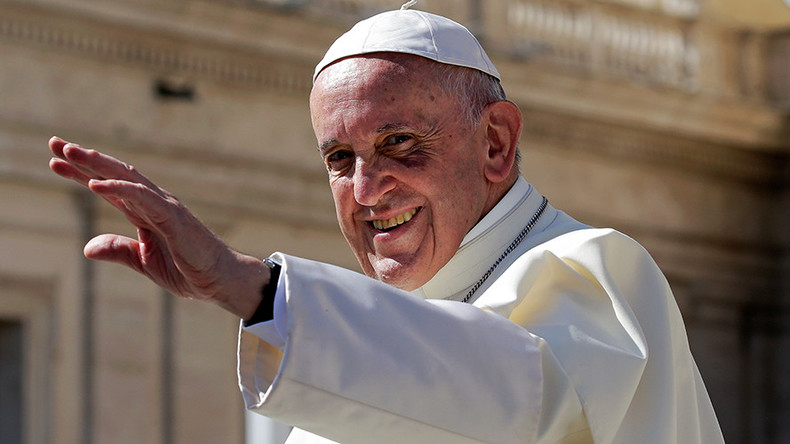 Pope Francis is heading to a big screen near you, in a Vatican-backed feature film about a group of children who try to emulate the apostles as they search for Jesus.
Produced by Ambi Pictures and filmed in Argentina, 'Beyond the Sun' features the pope in an unscripted cameo role playing himself. All profits from the movie will reportedly go to charities for disadvantaged children in the Francis's native Argentina.
According to 'Variety,' the pope asked the filmmakers to produce a movie for children that communicates Jesus' message, and offered to step in front of the cameras himself.
The two Argentinian charities that will benefit from the production – El Almendro and Los Hogares de Cristo, provide assistance to at-risk children and young adults in need.
The film was launched at the Cannes Film Festival in May and is having its public debut at the Vatican this week. One of the producers, Andrea Iervolino, told the Guardian he was overwhelmed by the experience of filming the pope, explaining that to him the pope is "God on Earth."
READ MORE: 'Power is like drinking gin on empty stomach': Pope warns world leaders in surprise TED talk (VIDEO)
"We make eight to 10 movies every year with big movie stars," he added. "This is not just a movie. This is something special."
Earlier this year, the pope gave his first Ted Talk via videolink from Vatican City, warning world leaders of the dangers of holding too much power.