Astounding ISS images take us straight through eye of Hurricane Jose
Published time: 12 Sep, 2017 15:27
Edited time: 2 Mar, 2018 10:12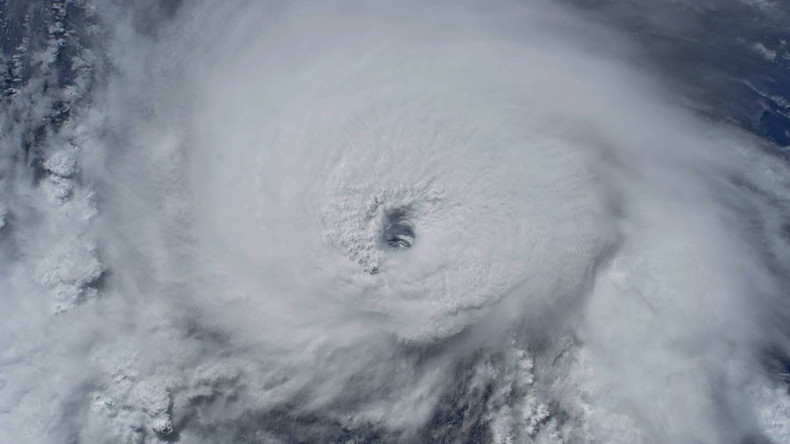 NASA astronaut Randy Bresnik has captured jaw-dropping images of the the eye of Hurricane Jose from aboard the International Space Station (ISS).
Bresnik has been documenting hurricanes Harvey, Irma and Jose from his perch 250 miles (400km) above the Earth over the last number of weeks – and this latest series of photos from the snap-happy spaceman may be his most intriguing yet.
The picture shows the swirl of wind around the eye, an area of mostly calm weather in the very center of the storm. It is surrounded by the eyewall, a ring of thunderstorms where the most severe weather occurs.
The astronaut also published images comparing the small size of Hurricane Jose relative to its monstrous predecessor Hurricane Irma.
Bresnik has also captured some of the ecological devastation around the Caribbean islands in the aftermath of both Jose and Irma.
Last month, the Houston resident documented the damage done to his home city and the rest of southeast Texas by Hurricane Harvey.
At least 44 people have died after Hurricane Irma battered the Caribbean islands and the US mainland over the weekend. The death toll is in addition to the more than 70 dead in Texas following Hurricane Harvey, two episodes that have displaced thousands and left millions of homes and businesses without power across the southeastern US.