Gonna need a bigger pool: Stricken great white released into public pool (VIDEOS)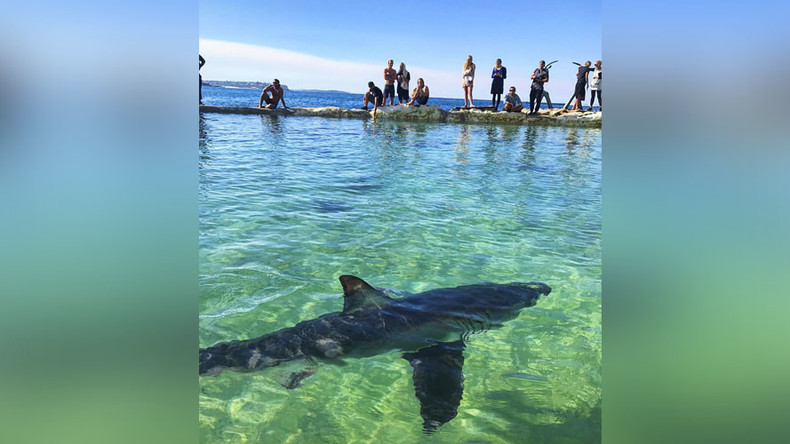 A public swimming pool in Sydney temporarily resembled a Bond villain lair on Monday when a beached great white was released into its waters.
The bizarre incident unfolded at Fairy Bower Sea Pool after a young great white shark washed up on the shore of Manly Beach.
Witness Dan Korocz said on Instagram that he was about to go swimming when he was faced with a shark struggling on the shore of the Sydney beach.
According to ABC News, the shark washed up on Manly Beach at around midday, before it was removed to Fairy Bower Sea Pool, some 500 meters away.
The pool has been a popular bathing spot since 1929, but is unlikely to have housed a more fearsome creature over the decades.
With the swimming area cleared for the recovering shark, throngs of people gathered on the edge of the pool to grab videos of the unlikely visitor.
Manly resident Daniel Cook took drone footage of the rescue effort, showing the juvenile shark being tended to by marine biologists in the triangular pool.
The shark was eventually transported to Manly Sea Life Sanctuary on Monday evening, reported the Sydney Morning Herald.
RT.com has contacted the Manly Sea Life Sanctuary for further comment.