South Korean fined for branding president North Korean in Wiki bio
Published time: 1 Sep, 2017 15:54
Edited time: 14 Aug, 2018 12:34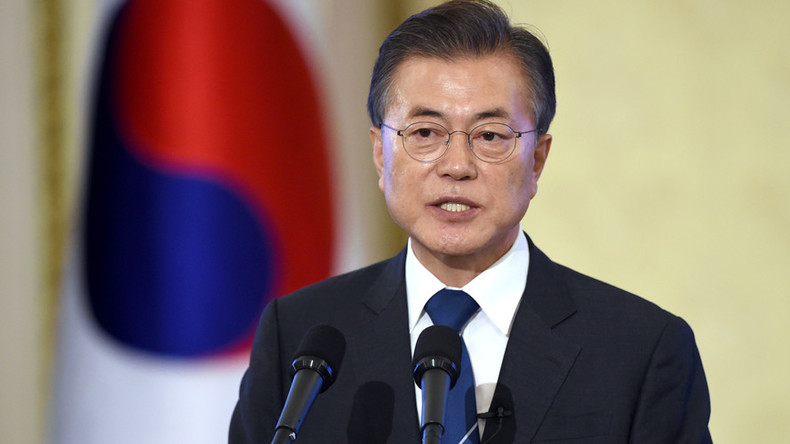 A South Korean man has reportedly been fined 4 million won (US$3,564) for editing his now-president's Wikipedia bio to say he was from North Korea.
In February, frontrunner Moon Jae-in was just three months away from securing South Korea's 2017 presidential election when a 53-year-old man, identified only by his surname 'Yang,' reportedly edited the politician's Wikipedia page to falsely identify him as being North Korean.
Yang made the same changes on another politician's page, the mayor of Seongnam, Lee Jae-myung, who was also vying for the Democratic Party's nomination.
The man, a software development company employee, allegedly corrected the misinformation six hours later but, nevertheless, the National Election Commission referred him to the prosecution for investigation.
READ MORE: N. Korea launches new wave of commemorative stamps after 'successful' test of Mars-14 ICBM (PHOTOS)
On Friday, Yang was convicted and given a hefty fine by the Seoul Central District Court, which said he attempted to degrade the social reputation of the politicians and deceive voters into thinking they were pro-North Korea.
When determining the sentence, the court said it also took into account the length of time that the false information was online, Yang's voluntary correction, and the small number of people whom were likely to actually believe it.
Yang is appealing the the conviction and sentence.