Fire rages at power plant in Novosibirsk, Russia (PHOTOS, VIDEOS)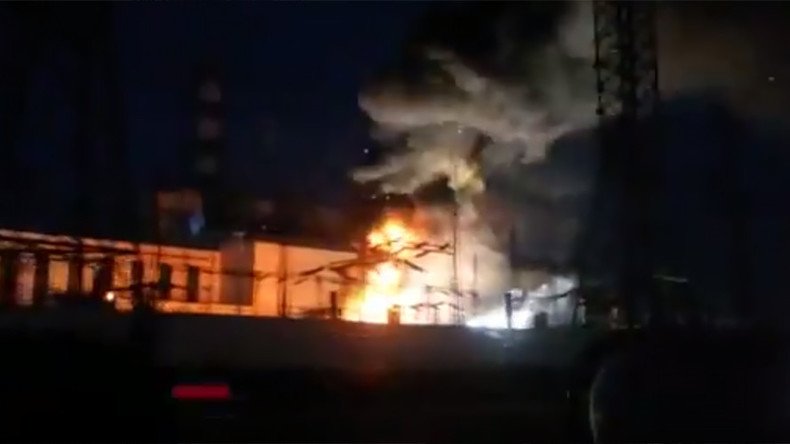 A fire broke at a power plant in the Siberian city of Novosibirsk in Russia, with smoke seen across the city.
The incident occurred at the CHP-2 station in the city's Leninsky district. The blaze broke out due to a short circuit at the facility, a source told Interfax news agency.
Fifty firemen and 19 units of specialized machinery were working on site to extinguish the fire, according to the emergences services.
The fire has spread over an area of 50 square meters, and was assigned the third difficulty rank out of five.
No casualties were reported.
The fire led to electricity shortages in some parts of Novosibirsk, a city with a population of over 1.4 million, TASS reported.
Local energy provider Sibeco said the power supply will resume in all affected areas in several hours.
You can share this story on social media: