Just a Mirage: British passenger plane surprisingly shadowed by French fighter jet
Published time: 20 Aug, 2017 14:11
Edited time: 21 Aug, 2017 09:34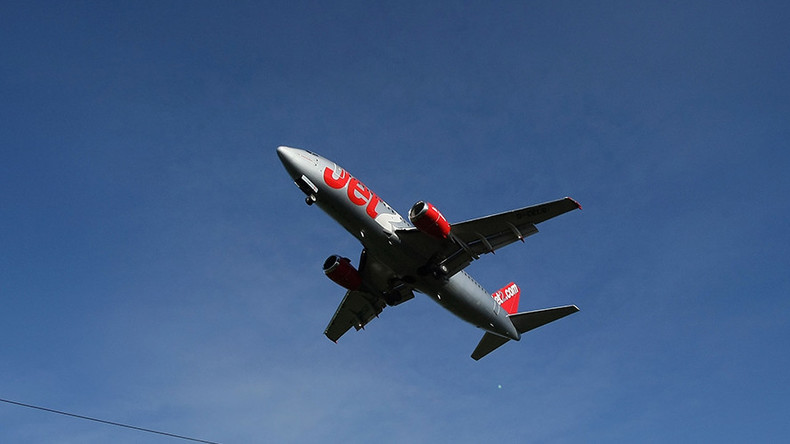 Passengers on a Jet2 flight from Spain to the UK were surprised and somewhat shocked to find their plane being followed by a French Mirage fighter jet, British media report.
The military plane shadowed the low-coaster's Friday flight LS1204 from Malaga to Birmingham for some 15 minutes.
Some of the passengers spotted the fighter jet and informed the cabin crew, asking what was happening.
"The air stewardess then announced there was nothing to worry about," passenger Sarah Hatfield, who was flying with her husband, Ian, and their 13-year-old daughter, Emily, told journalists.
"Ian was terrified and it didn't help that loads of other passengers came by us to look out at it."
The family photographed the military aircraft, and said the feeling on board was "a mixture of excitement at seeing the fighter so close up and terror as to if we were about to get shot down."
The airline said in a statement it was awaiting a response from French aviation officials "as to why a military aircraft was apparently tracking our aircraft."
According to Airlive aviation news site, the French Mirage 2000 was scrambled to intercept flight LS1204 due to a loss of communication.