Sledgehammers vs shovels: Mass migrant workers brawl in Moscow caught on camera (VIDEO)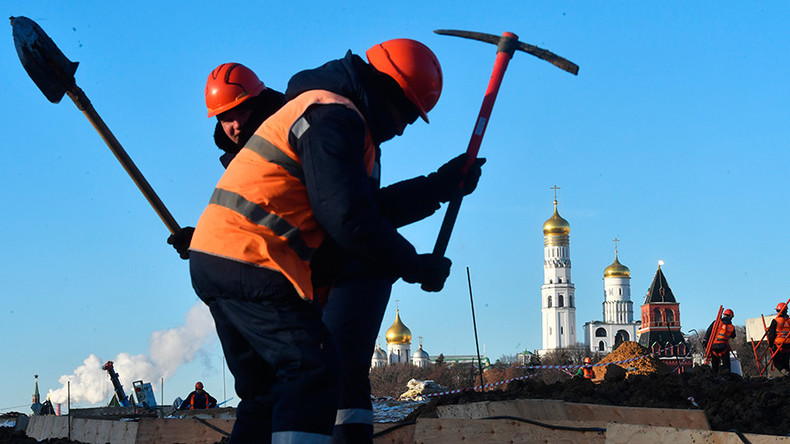 Six people were taken to hospital following a construction site clash between Armenian and Uzbek migrant workers in a Moscow suburb.
Some 40 men, armed with sledgehammers, shovels and an assortment of other construction tools, participated in the mass brawl, according to media estimates. The incident took place Tuesday at a building site in a village on the outskirts of Moscow.
The brawl between the two groups of migrant workers from Armenia and Uzbekistan reportedly broke out after one of the builders began throwing trash from the roofing, RIA-Novosti reported citing police sources.
The fighting stopped only after police intervened, with six people ending up in hospital.
Last summer, two dozen migrant workers were involved in a mass brawl at a construction site in the village of Kudrovo outside Saint Petersburg.