3 dead after attempt to retrieve phone from septic tank in Uzbekistan
Published time: 17 Jul, 2017 11:14
Edited time: 17 Jul, 2017 11:32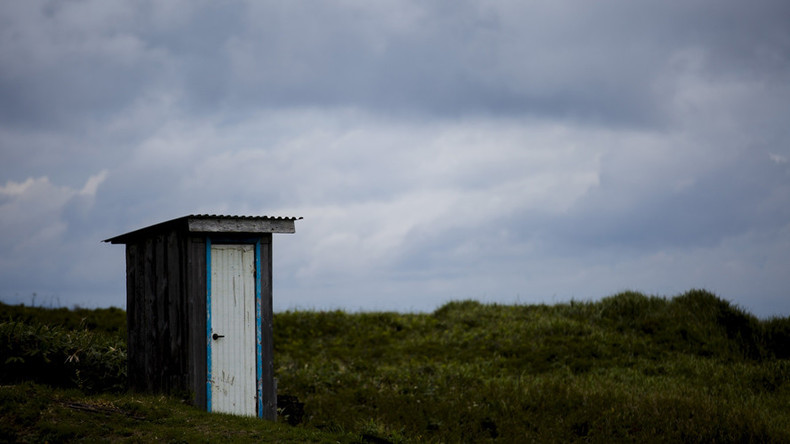 Three men died in a septic tank accident in Uzbekistan after attempting to retrieve a cell phone which had been dropped down a toilet. The fumes caused the men to pass out and subsequently die from inhaling fecal gases.
The incident took place in Yangikurgon District in eastern Uzbekistan, Central Asia, the Emergency Services Ministry said on Monday.
A local woman reportedly dropped the phone into a septic tank and apparently decided to retrieve it for further use. She hired two men to help her find the device, and the men descended into the pit but lost consciousness due to the fumes and were unable to get out.
The woman called an ambulance, and a doctor descended into the open-pit toilet to save the rescuers, but also passed out.
"As a result of the incident, two workers [hired by the woman] died at the scene, and a doctor died on the way to a local hospital," a statement from the emergency services said, as cited by Russian news agencies.
The victims died from asphyxia caused by a lack of oxygen as the air contained a mixture of fecal gases, the statement added.
It is not the first fatal phone-related accident in a septic tank. In 2014, two people died and three were injured in China after attempting to retrieve a lost telephone which had been dropped down a toilet.
A man and his mother had been trying to retrieve the new phone that his wife had accidently dropped into an open-pit toilet in Xinxiang, central China. The device was reportedly worth 2,000 yuan ($320).