Open top tour bus flips down Peruvian hillside, 9 dead (GRAPHIC VIDEO)
Published time: 10 Jul, 2017 23:07
Edited time: 11 Jul, 2017 08:08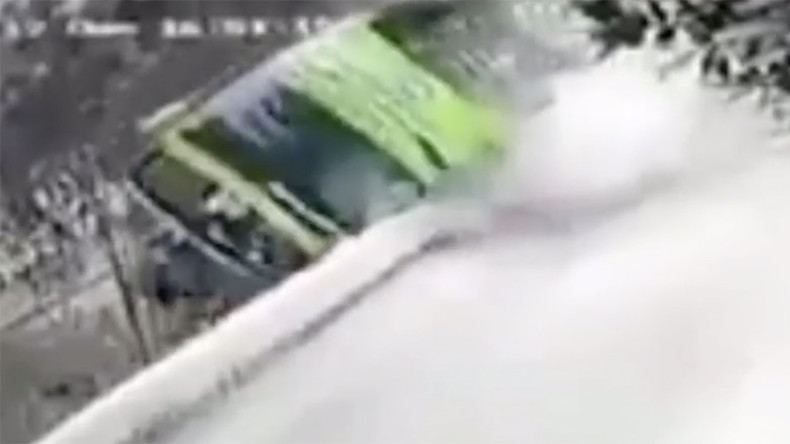 A Peruvian tour bus has crashed in Lima, killing nine people and injuring at least 30 others.
Local media reports a vehicle owned by company called Green Bus came off the road at San Cristóball hill on Sunday.
The area on the outskirts of the Peruvian capital is popular with tourists thanks to its views over the capital.
According to La Republica, the open top bus was returning tourists from a trip to the summit of San Cristóball when it lost control.
The death toll is reported to have reached at least nine people. Meanwhile, more than 30 people are being treated for injuries at the nearby Maison de Sante and Daniel Alcides Carrión hospitals, reports Trome news.
Investigators are still working to determine the cause of the incident.
READ MORE: Horrific moment helicopter crash kills 4 travelling to wedding caught on camera (DISTURBING VIDEO)
CCTV footage shows the moment of the deadly crash. In the shocking clip, the green double-decker bus can be seen smashing into a roadside barrier before flipping over and falling down an embankment.
Distressing images of the aftermath show bystanders rushing to pull the injured and dying from the wreckage.
WARNING: Some viewers may find this footage distressing.