Dozens injured, incl. 10 children, as huge blaze rocks refugee center in Bremen (VIDEO)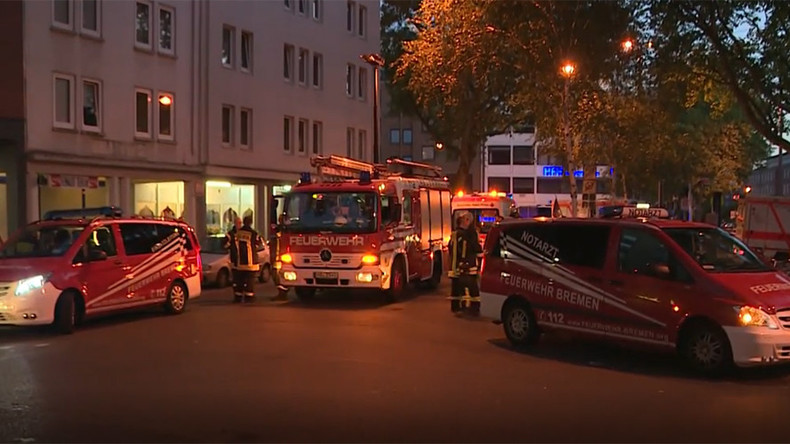 At least 37 people, including 10 children, were injured after a huge fire broke out at a refugee center in the city of Bremen in northwestern Germany, local media report, citing firefighters and police.
The blaze started in a rubbish bin in the basement of the five-storey building early Sunday morning, German media said, citing firefighters. The building houses around 100 people, Reuters reported.
When the fire brigade arrived, several people were seen standing on top of the windows, calling for help, German DPA reported.
READ MORE: 2 refugee centers in Germany go up in flames, 1 suspected arson (VIDEO)
At least 37 people were injured in the incident, and 14 were taken to hospitals, the firefighters said. Ten children are among those injured in the blaze.
More than 70 firefighters and 27 vehicles were involved in extinguishing the fire, according to German media.
It is not yet clear what caused the fire and if it has any possible anti-refugee motivation, police said, as cited by Reuters.
READ MORE: Germany saw up to 10 anti-refugee assaults a day in 2016 – official figures
Germany has seen a rise in anti-refugee sentiments in recent years. According to a February report from the interior ministry, more than 2,500 refugees were attacked in Germany in 2016, with roughly 10 assaults a day. Also in February, two refugee facilities near the city of Hamburg and the town of Wernau caught fire on the same day.