McMixed directions: 'Racist' sign in Turkish at McDonald's in Germany slammed as 'segregation'
Published time: 17 May, 2017 14:53
Edited time: 11 Apr, 2018 13:35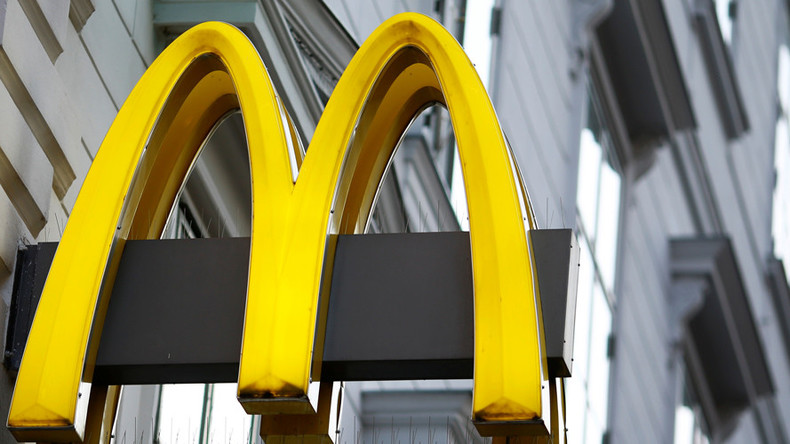 A bilingual sign at a McDonald's fast-food chain restaurant has been branded racist. The one in Turkish sends customers to a bad neighborhood, while the German one points to an upper-class area.
An owner of three McDonald's franchise restaurants in the German city of Mannheim found himself in a hot water after placing a bilingual sign at the doors his establishment, according to local media reports.
As the restaurant in question was closing down, the owner Manfred Büch explained in a statement that he wanted to direct his customers to the two other ones he owned. The two languages pointed to very different locales, however.
The questionable signs drew criticism from members of the local Turkish community, which accused the restaurant owner of "racial segregation in 2017."
The restaurant owner promptly reacted to the criticism and took the controversial signs down. He stressed that he has owned the franchise restaurants for 25 years and there have been no racist incidents in his establishments, while a lot of "international employees" had been working in them.
"We have worked together with international employees for 25 years, every day without any racism. To be accused now of discrimination makes us speechless and sad," Die Welt quoted Büch as saying.
Büch insisted that he only meant to be "inclusive" for all his customers and that the signs were simply misunderstood, adding that he had ordered the controversial signs from a Turkish company.
McDonald's Germany reacted to the incident, calling it a "misunderstanding" and praising the restaurant owner for his swift reaction to the criticism.
"Discrimination has no place in our restaurants. This is clearly a misunderstanding, and we applaud the franchise owner for his swift reaction in removing the signs," Die Welt quoted the fast food giant's statement.