Wikipedia files appeal after Turkey blocks its website
Published time: 9 May, 2017 21:12
Edited time: 10 May, 2017 11:04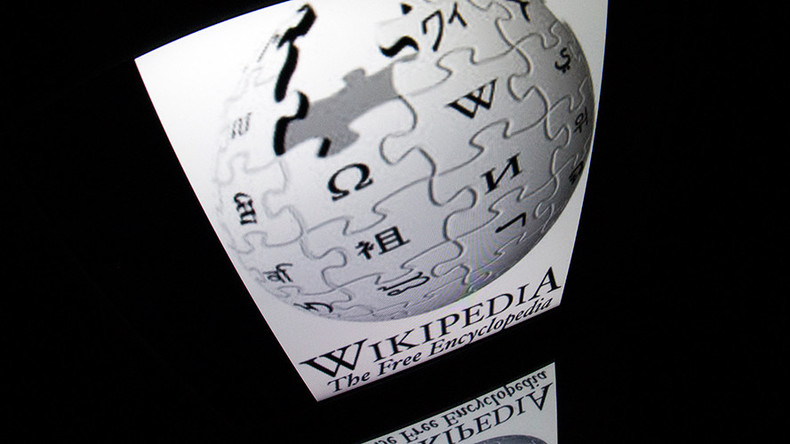 Online encyclopedia Wikipedia has filed an appeal to the Turkish Constitutional Court after a local court rejected the appeal against its ban.
On April 29, Turkey's Information and Communication Technologies Authority (BTK) – under Law 5651, which allows it to block websites deemed obscene or a threat to national security – blocked the Wikipedia site.
The Ankara 1st Criminal Court of Peace then backed the BTK's decision after Wikipedia refused to delete two pages accusing Turkey of supporting terrorists in Syria.
Last week, the court rejected an appeal by Wikimedia Foundation, leading them to turn to the Constitutional Court. The Ankara court found that freedom of expression can be "restricted in some cases", particularly given the country's state of emergency since the attempted coup in July last year.
In its appeal, Wikipedia cited earlier rulings by the European Court of Human Rights (ECHR) and the Constitutional Court rulings on freedom of expression, adding that it was disproportionate and unlawful to block the whole site based on only a few offending articles.
Omer Fatih Sayan, the head of BTK, said the ban can only be lifted if "Turkey's judicial decisions are implemented", the Hurriyet reported.
Facebook, Twitter, YouTube and WikiLeaks have also previously invoked the ire of Turkish authorities.
In 2014, Twitter was blocked after audio implicating associates of President Erdogan in corruption emerged online.
READ MORE: Turkey cracks down on social media – not for the first time
The scandal led the government to take out a court order to temporarily shut down the site. Erdogan later told a rally that he planned to "wipe out" the 140-character social media platform.
In 2016, access to WikiLeaks was blocked after the website published thousands of emails from the ruling AKP party.