The not so genuine article: Alcohol tops list in €230m fake food & drink seizure
Published time: 25 Apr, 2017 20:40
Edited time: 26 Apr, 2017 13:02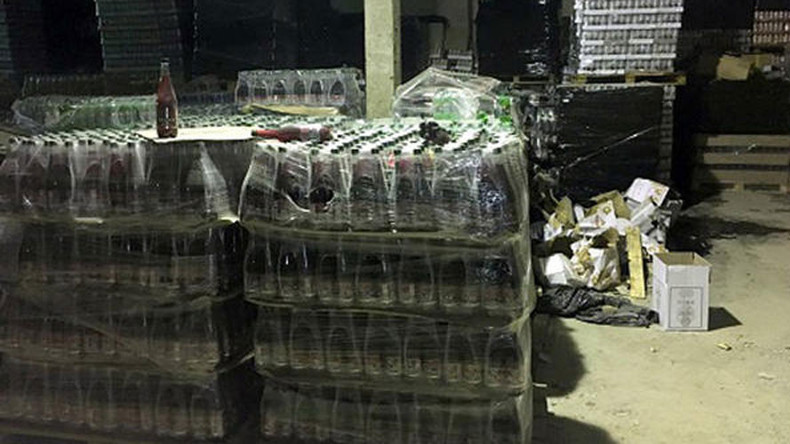 Be careful what you drink this weekend – a special law enforcement operation has revealed the true extent of the fake alcohol industry.
Operation Opson, a joint operation between Europol and Interpol, has resulted in the seizure of more than 26 million litres of alcohol worldwide as well as 9,800 tonnes of hazardous fake food.
The total haul was worth a massive €230 million, according to a statement from Interpol.
Raids in Italy led to the seizure of 9,000 litres of fake wine as well as 30 litres of pure alcohol used to alter taste. In Russia, a factory was found to be producing sub-standard alcohol. Police also found counterfeit federal stamps used to fool consumers.
Françoise Dorcier, Coordinator of Interpol's Illicit Goods and Global Health Programme, said the seizures demonstrated that "criminals will fake any type of food and drink with no thought to the human cost as long as they make a profit."
Interpol said the operation aimed to identify and disrupt the organized crime networks behind the trafficking of fake goods.
READ MORE: Fore!: Hash brown recall in US over suspected golf ball contamination
"With organized crime groups often using the same networks for other types of crime, drugs and fake medicines were also recovered during the operation," Interpol said in the statement. "In Djibouti 150 kilograms of marijuana was seized and Colombian authorities dismantled a criminal network trading in falsified medicines including treatments for cancer, HIV and diabetes."
Other items seized included 180,000 fake stock cubes in France and 2,000 boxes of expired pasta in Togo.