Aussie shop in hot water after banning black teens 'because they steal'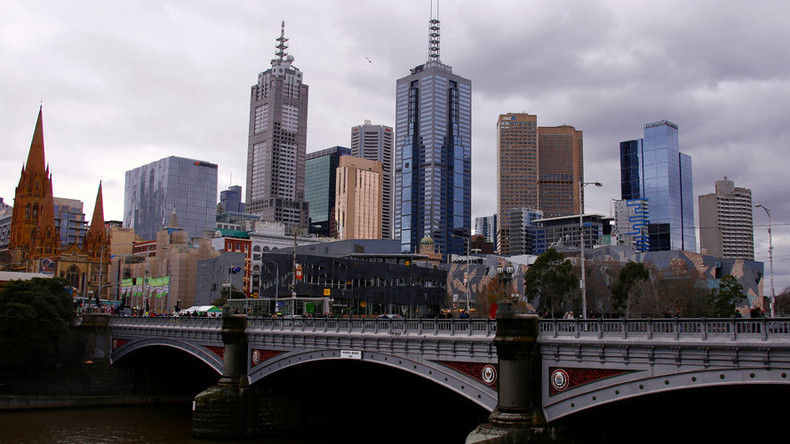 An Australian shop has been harshly criticized on social media after it posted a sign saying that black teenagers are prohibited because "blacks always steal." People called the sign "disgraceful", "absolutely disgusting" and "racist".
The sign appeared in a milk bar, a suburban local general store, in the Melton area in the city of Melbourne, Victoria, local media reported on Friday.
"Because the 14-18-year-old black always steal. Prohibit blacks and dogs into the shop," read the sign, a photo of which has been now circulating on social media.
The sign immediately came under fire on social media, with many calling it "disgraceful" and "absolutely disgusting."
"I don't think anyone in the Melton community would fancy this," local resident Cam told radio 3AW.
The owner of the shop later explained that the decision to ban black teenagers was made after his milk bar was robbed. 7 News' Melbourne office released footage of the alleged robbery. The video shows several youths of African appearance stuffing their pockets with products. They leave the shop without paying, despite the owner's attempts to retrieve some of his goods.
"[They] come here …and steal…always a lot of times. Always black person... young boy," the shop's owner told 7 News Melbourne.
In the meantime, there were those who tried to understand the decision of the owner.
"I can understand why [the owner] has done this. He is a shop owner. It's his business," Luke Richardson, a local resident said.
Others wondered whether the thieving teens were charged. Victoria Police told local media that they are aware of the incident, adding that they "do not support the language of the poster" and consider the wording "inappropriate."