Magnitude 5.0 earthquake hits Albania, no reports of injuries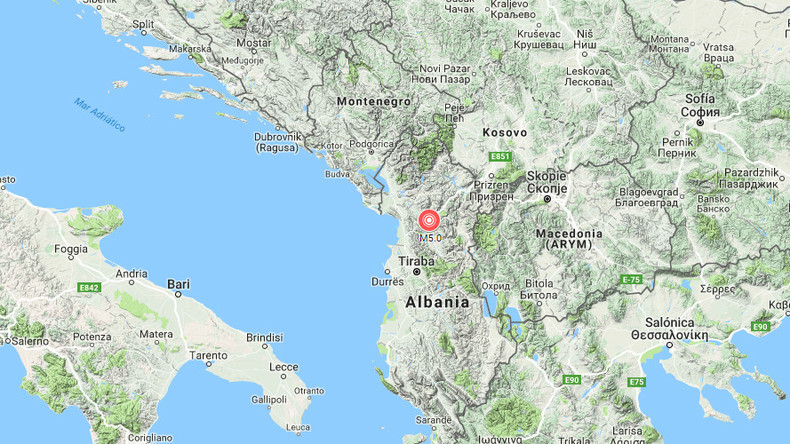 A magnitude 5.0 earthquake has struck the town of Rreshen, 55 km North of the Albanian capital Tirana at a reported depth of 10km, according to the European-Mediterranean Seismological Centre (EMSC).
The quake struck the rural Albanian town at roughly 4pm local time on Saturday afternoon. According to testimonials on the EMSC's website, eyewitnesses described the tremor as lasting up to 30 seconds with the strength of convulsions reaching a crescendo as the quake progressed.
EMSC reported that tremors were felt 55 km north of Tirana, 32 km east of Lezha and 5 km northwest of Kurbnesh. The quake was also felt as far away as Skopje, in neighboring Macedonia.
@LastQuake Felt it in Skopje, lasted 5 seconds, felt really weird, left-right shake

— Спајдермен (@dzolelp) April 8, 2017
You can share this story on social media: