Russia rebuffs US claims it violated arms control deal, follows intl obligations – Kremlin
Published time: 9 Mar, 2017 09:55
Edited time: 10 Mar, 2017 11:34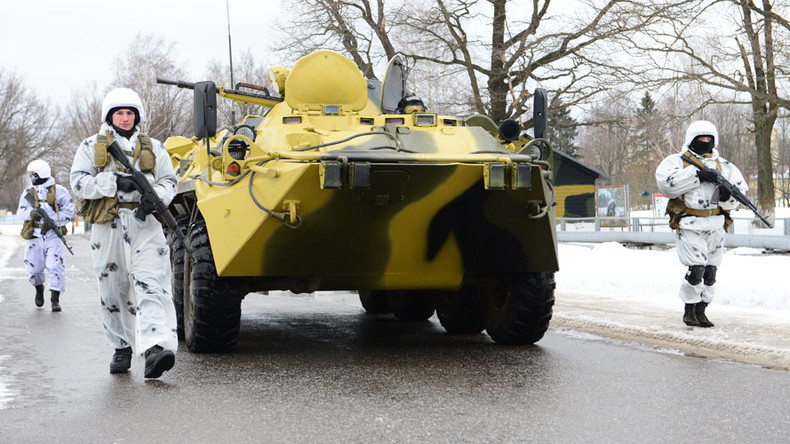 Russia did not violate the Intermediate-Range Nuclear Forces Treaty, Kremlin spokesman Dmitry Peskov said on Thursday, responding to accusations voiced earlier by the Trump administration. Peskov says Moscow follows its international obligations.
"Russia did, does, and will abide by all international obligations, including those coming from the Intermediate-Range Nuclear Forces (INF) Treaty… even when it is not entirely in Russia's interests," Kremlin spokesman Dmitry Peskov told a conference call with reporters on Thursday.
His statement comes after Vice Chairman of the US Joint Chiefs of Staff General Paul Selva said earlier this week that Russia had deployed a land-based cruise missile in a move that violates the "spirit and intent" of the international arms control treaty and poses a threat to NATO.
"There are times when we are forced to show flexibility in our policies, which is what we are doing," Peskov said, recalling Russian President Vladimir Putin's words that there are no countries near the United States that can pose a threat to them by using medium- and short-range missiles.
Selva's comment on Wednesday was the first public accusation by the US military of Russia's non-compliance with the arms treaty which helped end the Cold War, following reports last month that Russia had secretly deployed a ground-launched SSC-8 cruise missile that Moscow has allegedly been developing and testing for several years.
"The system itself presents a risk to most of our facilities in Europe and we believe that the Russians have deliberately deployed it in order to pose a threat to NATO and to facilities within the NATO area of responsibility," the Air Force general said during a House Armed Services Committee hearing on Wednesday.
However, "given Russia's situation regarding its Eurasian geopolitical circumstances, we have a completely different architecture of possible threats to our security. Still, Russia sticks to its obligations," the spokesman countered the view.
READ MORE: The US plan for Macedonia: Keep Serbia down and Russia out
The Intermediate-Range Nuclear Forces (INF) Treaty signed in 1987 prohibits its parties from having ground-launched ballistic missiles and cruise missiles with a range of 500 to 5,500 kilometers. Russia and the US have on a number of occasions put forward mutual accusations of treaty violations.
Earlier this year, the head of Russia's upper house committee for international relations, Konstantin Kosachev, said that Moscow had no intention of reconsidering its defense treaties with Washington, including in exchange for the cancelation of Western sanctions imposed on Russia over the situation in eastern Ukraine. The comment came shortly after then-President-elect Donald Trump said in an interview with the Times and Bild newspapers that Western sanctions against Russia could be lifted in exchange for an agreement on nuclear disarmament.