'Europe needs to work with Russia to be strong' – philosopher Michel Onfray to RT
Published time: 28 Feb, 2017 19:40
Edited time: 2 Mar, 2017 12:41
The EU should make peace with Russia to ensure its own strength, French philosopher and author Michel Onfray has told RT. He believes Russia could also serve as a mediator between Europe and Muslim-majority countries.
Onfray touched on issues such as France's next president, the upcoming French election and why he thinks his country has turned into the "laughing stock" of the world.
"I consider Russia a European country. We see that those in power don't search for alternatives to [the] European financial model and its markets, they often even despise Russia. [However], if we want Europe to be strong, we need to work with Russia. And this strong Europe will not be alone in the world," Onfray said in an exclusive interview with RT.
Russia could help the EU build relations with Muslim-majority countries, thus ensuring a safer and more stable world, the philosopher added.
"Together with Russia, Europe could develop ties with Muslim countries headed by Turkey. They could think of a special configuration which would allow us to have a new relationship with the Indian subcontinent and China. It would prove that politics is not about morals, but power and its dynamics. We lost our chance with this dynamics. Everything collapsed because our leaders did not have a vision for the situation," Onfray said.
In what he views as worsening Russia-France relations, Onfray said the media is also to blame, not only the EU's attitude towards Moscow.
"Every morning the French are exposed to anti-Russian, anti-Turkish and anti-Trump ideology. Television, government offices, evening news, France2 – they all have the same agenda. That's why it is so hard for people to be independent in their thinking," the philosopher told RT.
Due to the flaring tensions in France and internationally, the country – "or even Europe" – needs "a strong leader", who "could build new relations", Onfray said.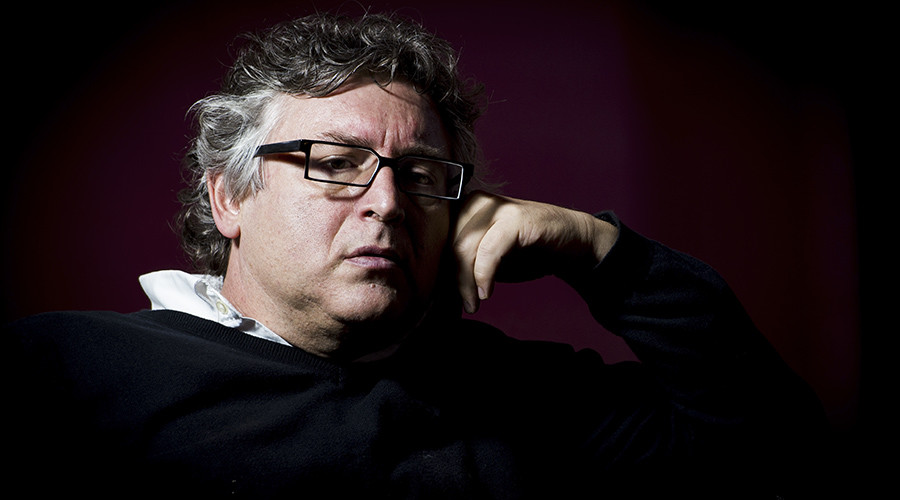 "I think what happened in 1983 [signing of a solemn declaration on the EU] is we lost our sovereignty, the ability to carry out our own policy. Today, we no longer have any policy. The liberal paradigm narrows down the range of what is acceptable and makes it seem that the only rational, realistic and sensible agenda is that of liberalism. But this reasoning is fundamentally flawed," the philosopher lamented.
Onfray thinks that all-out liberalism has led to all the major issues that Europe is facing today, and the only way to cope with the problems in France is to renounce the liberal mindset.
"We see that unemployment has grown, that society is becoming ever poorer, that there is more and more cruelty, that terrorism is widespread. And we have to recognize that we are governed by those who are closely tied to the people that laid the foundation for these obviously disastrous politics. I believe that the system itself is defective, that we need to reclaim our sovereignty and our currency in order to pursue our own, independent agenda."
However, the philosopher ended up on a rather pessimistic note, saying he won't vote because he doesn't believe things will change in his home country.
"There is no mystery here, the next president of the republic will defend the euro, Europe and liberal market", regardless of the winning candidate.
"Look at Greece's Tsipras or Podemos in Spain. They took power and soon realized that liberal Europe would be against them."