Massive fire sends smoke plume over Sydney (PHOTOS, VIDEO)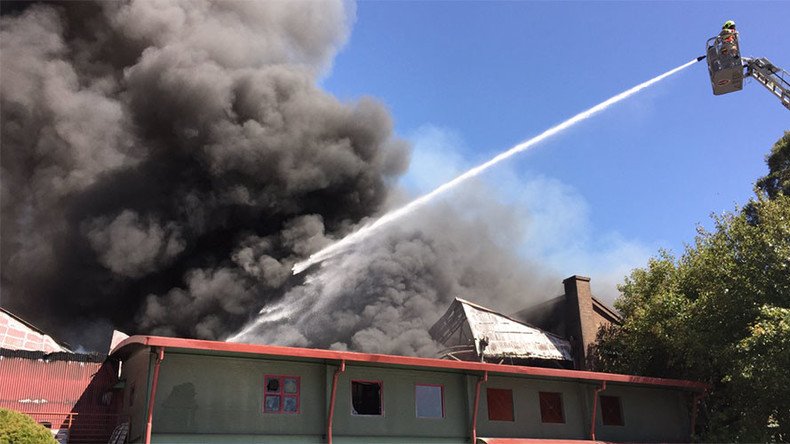 At least 120 firefighters have been sent in response to a massive fire at a waste recycling factory in western Sydney. The blaze sent a dramatic plume of black smoke high into the Australian sky.
The fire at the Chullora factory located at a Sydney industrial park broke out at about 9:30am local time (2230 GMT Wednesday).
New South Wales fire service sent some 120 firefighters and 24 trucks to contain the blaze, according to 7 News.
A column of black smoke rising from the fire and carried by the wind could be seen across all Sydney metropolitan, with residents sharing photos of the plume. The smoke was apparently produced by waste material such as oil, paints or insulation, which was stored at the factory for future processing.
The roof of the building has collapsed, making firefighting riskier. Firefighters were also concerned over gas cylinders at the back of the building, which could potentially detonate.
No injuries were reported in the incident. People have been evacuated from the neighboring buildings.
You can share this story on social media: